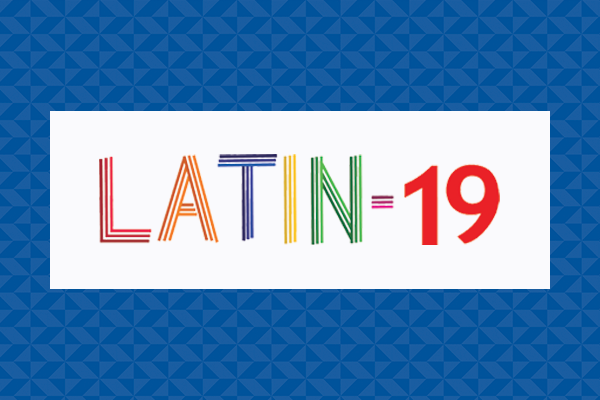 A diverse team of Duke faculty and community advocates created LATIN-19 (Latinx Advocacy Team and Interdisciplinary Network for COVID-19) in March 2020 to advocate for and bring awareness to the needs of the Latinx community in North Carolina during the COVID-19 crisis.
Early in the pandemic the Latinx community suffered significantly greater rates of COVID-19 (up to six-fold) compared to other groups. There was an urgent need to ensure that the Latinx community received trustworthy information and education, equitable health care, and access to preventive therapies as they became available. In response to this need, LATIN-19 created a powerful bridge between Duke and the Latinx community, becoming the primary conduit for the rapid distribution of information, education, improved access to care, and preventive strategies.
The LATIN-19 team is credited with helping bring about a significant decline in COVID-19 cases in the Latinx population in Durham and North Carolina. At one point almost 80% of cases in Durham and 47% of cases statewide were among the Latinx population. LATIN-19 played a central role in bringing those rates down to 22% and 28%, respectively.
LATIN-19 is a trusted resource in the Latinx community. This trust was key to mitigating the disparate impact of COVID-19 and improving Latinx health and quality of life.
LATIN-19 has grown into a multi-sector group of over 700 participants with representatives from government, public school systems, public health, and more. It is now focused on filling the critical need for greater health advocacy for the Latinx community. The team is highly regarded at the local, state, and national level for its outstanding level of collaboration between a diverse and multidisciplinary group of stakeholders.
Founding member and co-director Viviana Martinez-Bianchi received the 2022 Foundation for Health Leadership & Innovation Community Achievement Award for her work with LATIN-19. She shared the award with all LATIN-19 partners.
Executive Team Members:
Viviana S. Martinez-Bianchi, MD
Gabriela M. Maradiaga Panayotti, MD
Leonor Corsino, MD, HS'06-'09, MHS'09
Rosa M. Gonzalez-Guarda, PhD, MPH, RN, FAAN
Irene C. Felsman, DNP, MPH, RN
Pablo Friedmann
Rosa M. Solorzano, MD, MPH
Gabriela A. Nagy, PhD
Alejandro Peña
Watch Tribute Video   Other 2023 DMAA Awardees
---
Story originally published in DukeMed Alumni News, Summer 2023.
Read more from DukeMed Alumni News