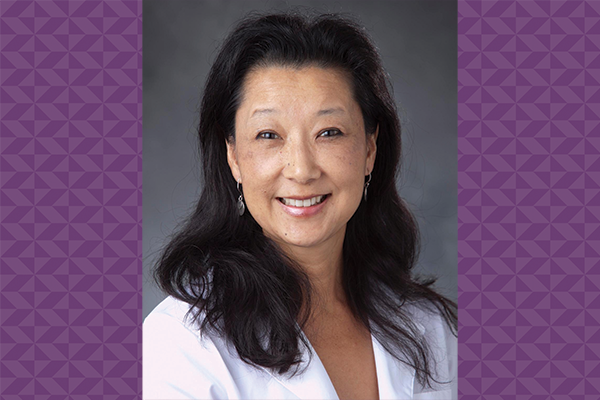 Shelley Hwang, MD, MPH, is the Mary and Deryl Hart Professor of Surgery, vice chair of research of surgery, professor of radiology, and disease group leader of the Breast Cancer Program at the Duke Cancer Institute.
A world-renowned surgeon-scientist and leader in the field of breast surgical oncology, Hwang currently is focused on formulating a translational framework in which to test the efficacy of non-surgical interventions for ductal carcinoma in situ of the breast. She is leading a global reassessment of what defines breast cancer and is revolutionizing the approach to this disease, highlighting non-surgical approaches.
Hwang is the first woman to hold a distinguished chair in the Duke Department of Surgery. Under her leadership and mentorship, the breast surgery group at Duke has been remarkably successful.
Hwang's work to study and mitigate the harms of overdiagnosis and overtreatment of early-stage breast cancer led to her being recognizing as one of the Top 100 most influential people by Time magazine in 2016.
She is a Fellow of the American College of Surgeons, the Society of Surgical Oncology, and an ELAM Scholar. She is one of only two surgeons to serve as co-chair of the NCI Breast Cancer Steering Committee and is past co-chair of the Human Tumor Atlas Network. She is the PI of the Precancer Atlas, a multi-center consortium to create molecular cancer atlases to guide future research.
To help women complete their surgical training in sub-Saharan African countries, Hwang summited Mount Kilimanjaro with her daughter in 2021 as part of a fundraising effort supporting the American College of Surgeons - College of Surgeons of East, Central, & Southern Africa Women Scholars Program.
Education: University of California, Los Angeles
Training: Cornell University; Memorial Sloan-Kettering Cancer Center; Singapore General Hospital
Current Title: Mary and Deryl Hart Professor of Surgery; Vice Chair of Research of Surgery; Professor of Radiology; Disease Group Leader, Breast Cancer Program, Duke Cancer Institute
---
Story originally published in DukeMed Alumni News, Summer 2023.
Read more from DukeMed Alumni News