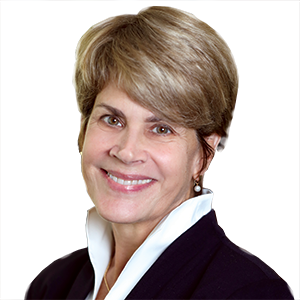 Debara L. Tucci is a national expert on the causes, impact, and treatment of hearing impairment and loss. She is director of the National Institute on Deafness and Other Communication Disorders at the National Institutes of Health (NIH). Prior to going to NIH in 2019, she was on faculty in the Department of Head and Neck Surgery & Communication Sciences at Duke University School of Medicine for 26 years.
She was the founding co-chair of the Duke Hearing Center, which integrates auditory research and clinical otology practice on the Duke campuses. She contributed to the development of a national practice-based research network at the Duke Clinical Research Institute and performed research to enhance clinical care for otologic patients. In her work as director of the Cochlear Implant program, she conducted research and led development of a team devoted to care of patients with severe to profound hearing loss. In addition to her research and clinical roles at Duke, she served in numerous leadership roles to advance Duke's academic mission and its commitment to integrity and diversity.
Nationally, she has served as president of the Association for Research Otolaryngology, the American Otological Society, and the American Neurotology Society.
Her current work as co-chair of the Lancet Commission on Global Hearing Loss allows her to pursue her passion for understanding and impacting hearing loss disability worldwide.
Education: University of Virginia; University of Virginia School of Medicine; Duke University Fuqua School of Business
Training: St. Joseph Mercy Hospital; University of Virginia School of Medicine; University of Michigan
Current Title: Adjunct professor, Department of Head and Neck Surgery & Communication Sciences, Duke University Medical Center; director, National Institute on Deafness and Other Communication Disorders, National Institutes of Health