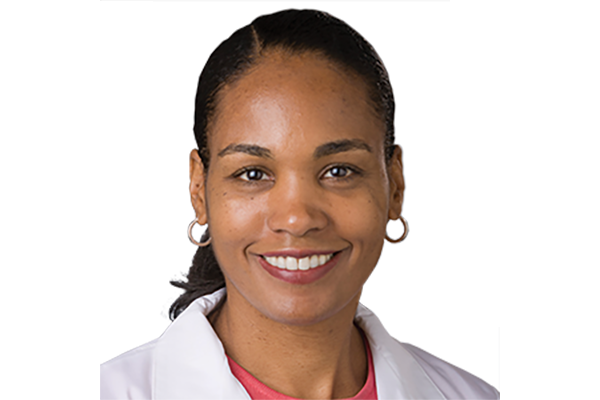 L. Ebony Boulware is a nationally known researcher, educator, and academic leader who has made fundamental contributions to improving the quality and equity of health care and outcomes for individuals and populations affected by chronic health conditions including kidney disease and hypertension. Her work explores how the characteristics of individuals, health care providers, and health care organizations contribute to individuals' health and inequities in care. She develops and studies pragmatic interventions to address these mechanisms.
One of the nation's leading experts on the causes and effects of racial and ethnic disparities in health care and outcomes, Boulware engages individuals, family members, community members, and other stakeholders in her work. Her research has provided key insights into the influence of social and environmental factors on health outcomes and generated new tools and infrastructure to support evidence-based interventions in the clinic and the community.   
As director of the Duke Clinical and Translational Science Institute, she helps scientists at Duke and across the nation speed the pace at which their scientific discoveries reach individuals, families, and communities. 
Boulware has published over 200 peer-reviewed articles and book chapters, and she is a frequently invited expert lecturer on heath disparities and patient-centered chronic kidney disease research. She is a tireless mentor to medical students, residents and fellows, and junior faculty, and she has been honored for her influential mentorship with numerous awards.
Education: Vassar College; Duke University School of Medicine; Johns Hopkins Bloomberg School of Public Health
Training: University of Maryland; Johns Hopkins University
Current Title: Nanaline Duke Distinguished Professor of Medicine, Duke University School of Medicine; chief, Division of General Internal Medicine; director, Duke Clinical and Translational Science Institute; vice dean for translational science; associate vice chancellor for translational research, Duke University

*****
Updated April 22, 2022