What's Happening in BioCoRE?
The Duke BioCoRE community is thriving! To keep up with the latest events and programming, check out the calendar below which is updated on a regular basis. 
Please join us on October 3rd for the in-person relaunch of our 'What Makes Me a Scientist' seminar series!
What Makes Me a Scientist?
A program which highlights the unique skills, experiences and perspectives that different people bring to their scientific careers and the diversity of pathways. Being a scientist is more than what is listed on a CV and is not only defined by a career at the bench.  Scientists have unique characteristics, behaviors, and interests that help them succeed.  In this series, we are honored to have our speakers share their personal story, insight, and experiences while engaging in thoughtful discussion about diversity and inclusion in STEM.
The series is open to the entire Duke community and hopefully encourages many of our students in underrepresented backgrounds to consider scientific careers who may have otherwise found the field to be uninteresting or unattainable.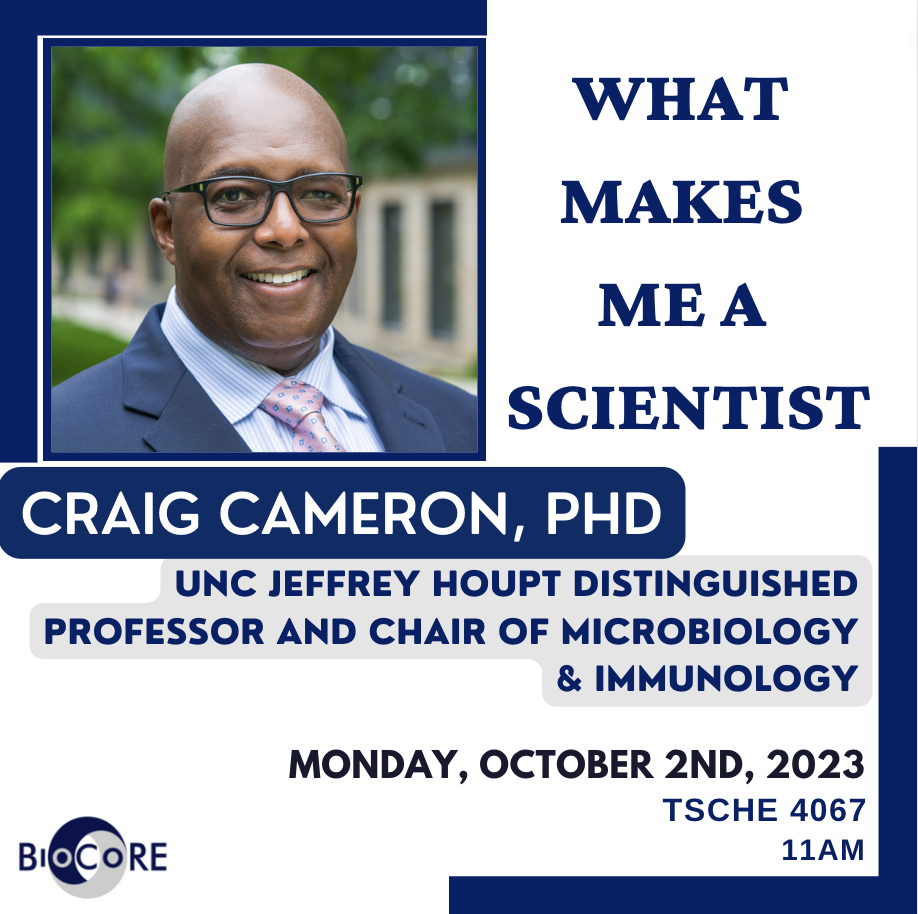 We have an exciting lineup of speakers for the 'What Makes Me A Scientist' series this school year. 
| | |
| --- | --- |
| October 2nd, 2023 - Dr. Craig Cameron, Professor and Chair, Microbiology and Immunology, UNC | January 30th, 2023 - Dr. Onyiye Iweala, Assistant Professor of Medicine, UNC |
| November 6th, 2023 - Dr. Andre Isaacs, Associate Professor, Chemistry, College of the Holy Cross | March 25th, 2023 - Dr. Brandon Anjuwon-Foster, Regulatory Scientist, FDA |
| December 4th, 2023 - Dr. Andrew Hinton, Principal Data Scientist, CVS | April 29th, 2023 - Dr. Juanita Limas, Research Scientist (Pharmacology), Eli Lilly and Company |