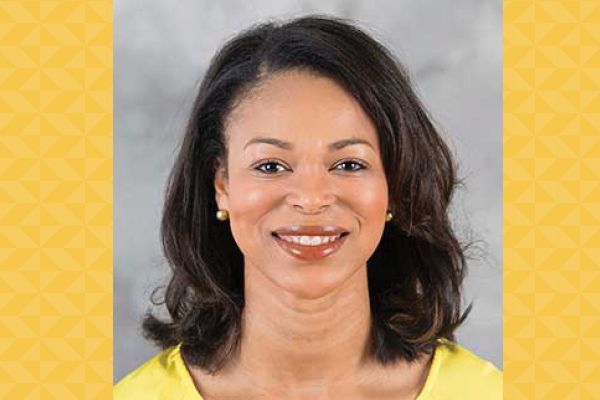 Tiffany Adams, PT, DPT, MBA, Clinical Assistant Professor, Department of Physical Therapy, Winston-Salem State University, Winston-Salem, North Carolina, has been named as the Director of Diversity, Equity, and Inclusion for the Duke University Doctor of Physical Therapy Program. Dr. Adams will begin her new role on August 16, 2021.
"Dr. Adams brings a wealth of experience and a deep commitment to racial and health equity to this role. Her leadership in diversity, equity, and inclusion within her department has played a pivotal role in increasing admitted BIPOC students with the Winston Salam State University DPT program. Dr. Adams is a leader, serving as a member of the APTA Diversity and Inclusion Committee, the North Carolina APTA Diversity and Inclusion Committee and was a 2021 Centennial Scholar. I am excited for Dr. Adams to expand on the work we have been doing and bring her passion for fostering an environment of inclusive excellence" said W. Todd Cade, Division Chief for Duke Doctor of Physical Therapy. "Please also join me in thanking our search committee members, chaired by Jeff Hoder, PT, DPT: Kyle Covington, DPT, PhD, Monique Barrett, John McCall, Erica Taylor, MD (Department of Orthopaedic Surgery Hand Division), Brigit Carter, RN, PhD (School of Nursing), Ashley Poole, PT, DPT, Amy Pastva, PT, MA, PhD, and Rosie Canizares, PT, DPT, OCS, SCS for their outstanding work, investment, and commitment during this search."
Dr. Adams received her B.S. in Education and Sports Medicine from the University of Virginia, her Clinical Doctorate in Physical Therapy from Elon University, her MBA from North Carolina Agricultural and Technical (A&T) State University and is expected to receive her Ph.D. in Leadership Studies from North Carolina A&T in 2022. She is also an APTA Board-Certified Clinical Specialist in Geriatrics. As Clinical Assistant Professor at Winston Salem State University (WSSU) Department of Physical Therapy, Dr. Adams spearheaded the curriculum development for WSSU's DPT/MHA program to increase minority PTs in leadership, executive, and entrepreneurial roles. She led the WSSU DPT Department's evaluation of its admissions processes, hiring practices, curriculum, policies and procedures, community partnerships, and student retention strategies utilizing the Association of American Medical College's Diversity 3.0 Framework and she initiated and co-advised the Pre-Physical Therapy Club at WSSU, which has increased the number of WSSU undergraduates prepared for and admitted into DPT programs across the country. Dr. Adams was recently named as one of Triad Business Journal's 40 Under 40 outstanding leaders for her work in equity and inclusion, physical therapy, and geriatrics.
"I am excited to join the Doctor of Physical Therapy Division at Duke as the Director of Diversity, Equity, and Inclusion and Assistant Professor, where I seek to build upon the strong DEI foundation that the Division has already established. As Duke's Division of Physical Therapy continues to lead as a trailblazer in physical therapy education, strategic DEI initiatives will augment the preparation of diverse physical therapy leaders that will transform the lives of the patients and communities they will serve. I am enthusiastic about leading the Division's journey to intentionally incorporate DEI into its policies, practices, systems, and actions," Adams said.
Ranked #7 in the 2020 US News and World Report listing, the Doctor of Physical Therapy division at Duke includes 21 core faculty members, 232 professional students, and a Physical Therapy Faculty Development Residency Program.
---