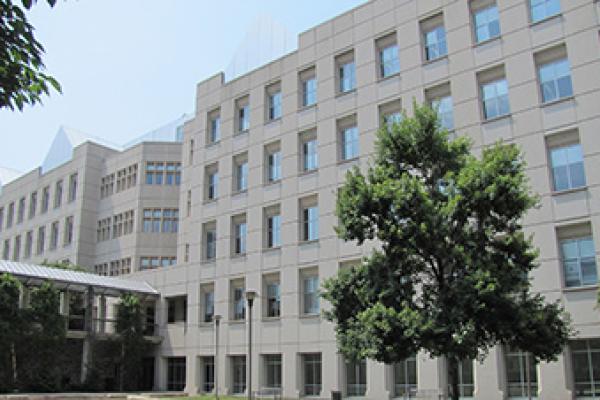 On 5/11/23, the 2022-2023 SOM Academic New Faculty Orientation series concluded with the seminar "Safeguarding your research". This seminar was open to all faculty and focused on new faculty within the basic sciences.
Faculty learned about Duke's role in ensuring research integrity, resources for data stewardship and provenance, heard from animal program leadership about expectations for PI's working on animal studies and about Duke's animal program more generally, and were introduced to the School of Medicine's core facilities and learn how they can advance research and partner with faculty on equipment needs.
Special thanks to speakers:
John Norton, DVM, PhD (University Attending Veterinarian Director, Division of Laboratory Animal Resources)
Jenny Ariansen (Director, Research Integrity, Duke Office of Scientific Integrity)
Donna Crenshaw, PhD (Associate Dean for Basic Science in the School of Medicine)
Missed an orientation session? Available speaker slides and recommended resources can be found on this Duke Box folder. There is a wealth of great information and links to learn more within the slides, so we encourage faculty to bookmark for future reference!
This session concluded the 2022-2023 orientation series. Be on the lookout for information about the next series this fall.
Questions? e-mail facdev@duke.edu     
 
---