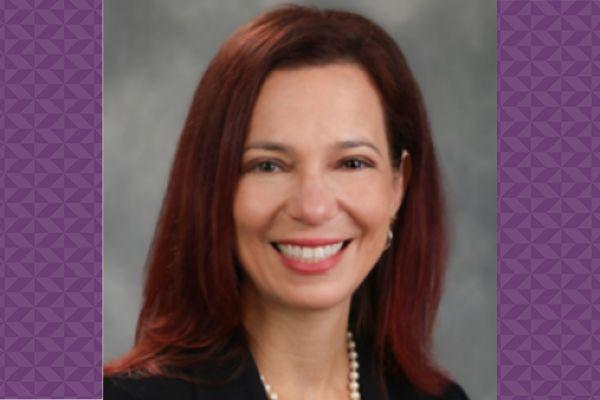 Jamie L. Greco, PT, DPT, EdD, is an assistant professor in Orthopaedic Surgery, co-director of Clinical Education, and coordinator of the Faculty Development Residency program.
What excites you about your role at Duke?
I love everything about being a part of Duke DPT.  
I feel fortunate that in my role, I am able to interact with and educate the students along their journey from the time they arrive on campus through the time that they finish their final clinical experience.  It is wonderful to witness the growth that takes place during their time here.
I also enjoy my role in the Faculty Residency Program. I think our residency program is filling a great need in academia and we are doing a great job of preparing the residents and facilitating their growth to be excellent educators and future faculty members.
What are your current research goals?  I consider myself an educational researcher and my current research agenda has been heavily focused on clinical education. Right now I am working on a project examining the different relationships that currently exist among the interested parties in DPT clinical education. I am interested in answering critical research questions that impact health science education as a whole. Looking at our national research agendas and addressing the gaps to make a difference on that level. 
What excites you about teaching?
I love teaching in the foundational pediatrics curriculum and in my pediatric advanced practice courses. I am very passionate about pediatric physical therapy and the role we have with children and their caregivers. I enjoy reflecting and sharing my past experiences with the students. They always have such insightful questions. Creating new modules in the Faculty Residency curriculum is also something that fuels my desire to teach. It's fun to put things together to facilitate the residents' learning, and then have rich discussions about how they will apply what they've learned to their role as a faculty member.  It makes my heart sing when students share their passions and future goals with me as well. 
Where did you grow up? 
I grew up on Long Island and lived there prior to moving to NC in 2020. I lived in NC briefly in the late 90s for about three years. We really loved it then and always wanted to come back. And here we are. 
What brings you joy?
Spending time with my family, especially now that we are a bit spread out across the East Coast.  We recently took a family vacation to Ireland. It was our first time traveling to Europe and I loved that we all experienced it together. We were fortunate to have my sister and her family with us too. It was a beautiful country and we hope to go back again in the future. I also enjoy reading (mostly mysteries) trying out new recipes (some turn out better than others) and spending time outdoors. Hiking and discovering all the beautiful outdoor spaces NC has to offer has been amazing.  
Tell us about your family. 
I have a wonderfully supportive husband, who is also a PT. He agreed to move to NC so that I could accept my dream job here at Duke. I also have three children who supported our move here.  My oldest (24) is earning her Ph.D. in kinesiology/sports psychology at UNC Greensboro. My middle daughter (21) is a nurse living in Philadelphia and currently working in a pediatric cardiac ICU.  My son (18) is a freshman in college where he is majoring in business administration and playing Lacrosse.
---