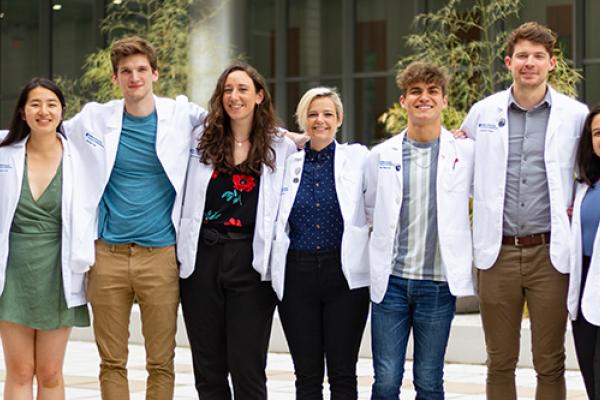 The Duke University School of Nursing (DUSON) is now accepting applications for Fall 2023 Health Informatics programs.
MSN-Health Informatics (2 year program for nurses)
Post-Graduate Certificate- Health Informatics (1 year program for nurses)
Post-Bachelor's Health Informatics Certificate (1 year program for nurses or others)
Informaticists make an impact on…
Patients:  According to a consensus study from the National Academy of Medicine, informatics will play a significant role in improving patient outcomes in the U.S.  Informaticists design and develop tools to improve patient outcomes and health, such as telehealth, decision support and digital health.
Clinicians: Informaticists contribute to the Institute for Healthcare Improvement's "Quadruple Aim" through the design of optimal user interfaces to health care technologies that reduce clinician cognitive overload, address documentation burden, augment workflows and discourage workarounds.
Society:  The Future of Nursing report validates the need for nurse informaticists as integral members of health care teams working toward health equity.  Nurse informaticists facilitate transformation of data into information and knowledge by building and analyzing big datasets to identify patterns in data in support of detection and tracking of disease trends and identification of disparities, and then incorporate that knowledge on social determinants into more equitable clinical practice.
The DUSON is the U.S.News  #2 ranked 2023 Best Graduate Nursing School in the country and is home to one of the original distance-based health informatics programs for nurses in the U.S. DUSON  also offers a Health Informatics Certificate for applicants from other backgrounds.
---