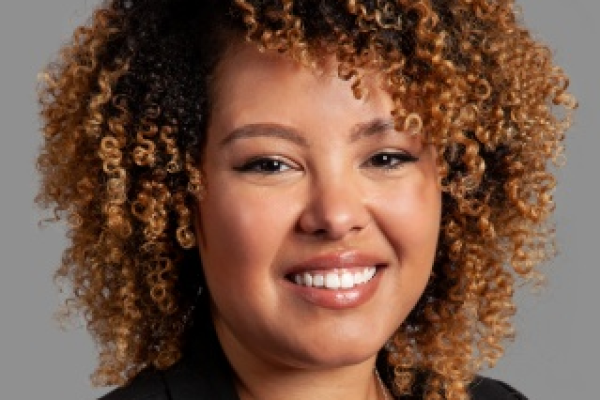 As a pre-PA student, you often hear about how rigorous PA school is. Many describe the experience as feeling as though you're "trying to drink from a firehose." We were prepared to spend long hours in class, long hours studying and long hours in clinic. But nothing could have ever prepared us for the experience of being a PA student in the midst of a global pandemic, a racial justice movement, and an extremely volatile political climate. Didactic courses were converted from in-person to virtual over the course of one weekend in 2020, hands-on activities were delayed, and clinical experiences were altered to ensure our safety. Nearly every aspect of life as a PA student was affected in some way.  
Yet through all the uncertainty of the past year, one thing is certain: I have never been more grateful to be a Duke PA student during this challenging time. The faculty have gone above and beyond to support us and ensure that we continue to receive a quality education. They have been responsive to our needs, both academically and otherwise, and one of the best examples of this is their response to the racial justice movement, which has rightfully been on the forefront of our nation's consciousness.  
When local marches were planned in protest of police brutality last summer, they not only encouraged those of us who wanted to attend, but also joined us in the streets.  
When we voiced our need for spaces to grieve, share and listen together, they worked with us to make that happen through open forums and a video project highlighting our experiences.  
And when we petitioned them to make changes to the curriculum that better reflected the importance of social determinants of health and combatting racism in health care, they completely revamped and revitalized an existing course to include a variety of topics during the didactic year. 
PA school already comes with myriad challenges, and the events of the past year have amplified them exponentially. But through the strong leadership of our program director, Dr. Jacqueline S. Barnett, and our faculty who continue to work so diligently on our behalf, some of that burden was lifted. We received the academic and emotional support we needed, but more importantly, our voices were heard. We are so fortunate to have gone through this experience together as one Duke PA family. 
Mariah Leroux, PA-S,  
Steady Society Diversity Chair, Class of 2021
Read more about how the PA program shifted its curriculum quickly last spring in response to the COVID-19 pandemic.  
---