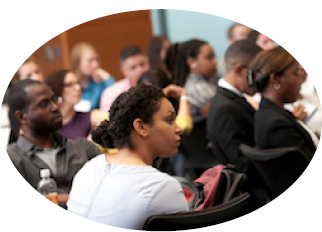 BioCoRE Graduate Scholars are paid a full stipend in the month of August prior to their first year of graduate school. The stipend is paid by the scholars' department. In addition, they receive a $1500 bonus for their participation in Early Start.
Historically, Early Start kicks off with the Annual North Carolina Biosciences Collaborative Symposium (typically last week in July), where the new BioCoRE Scholars are introduced to the scientific community. Scholars then engage in laboratory research, community building activities, and career development activities to facilitate a smooth transition to Graduate School. BioCoRE works closely with all involved graduate programs to make sure we complement orientation and other activities of the graduate programs.
Finding a research lab for Early Start
Many departments/programs utilize rotations in the first year – in this case, you will communicate with your Director of Graduate Studies as you find a lab of interest. As a BioCoRE Graduate Scholar you will either do an extended first rotation (August through part of the fall semester) or a separate rotation only for the month of August. If you applied to enter a specific lab, you will need permission from the lab mentor to begin in August.
What do students do in Early Start? 
To get an idea of the programming Early Start entails, see below. Exciting changes are abound in 2023! Once the schedule is finalized, you will find the draft here.
Early Start is comprised of many workshops, events, and activities led by our director and Duke faculty and staff. The goal of Early Start is simple; help incoming BioCoRE scholars prepare for life as a graduate student at Duke University. 
Early start is typically lasts for 3.5 weeks from late July to mid-August. Since students are working in their first rotation labs, worshops and events are usually 1-1.5 hours a few days a week. The weeks are themed based on the topics covered. 
Prelude week begins on a Wednesday or Thursday. Though not a full week, students are welcomed by their peer mentors and participate in several social and enrichment activities.
Prelude week activities include:
Assistance with documents and other essentials vital to getting started at Duke
Welcome reception with BioCoRE Peer Mentors
The Early Start Poster Symposium and BioCoRE alumni keynote
Social outing in the RTP area
Overlapping programming/activities with the Duke Sloan Scholars
See BioCoRE Cohort 10 on the first day of Early Start 2022!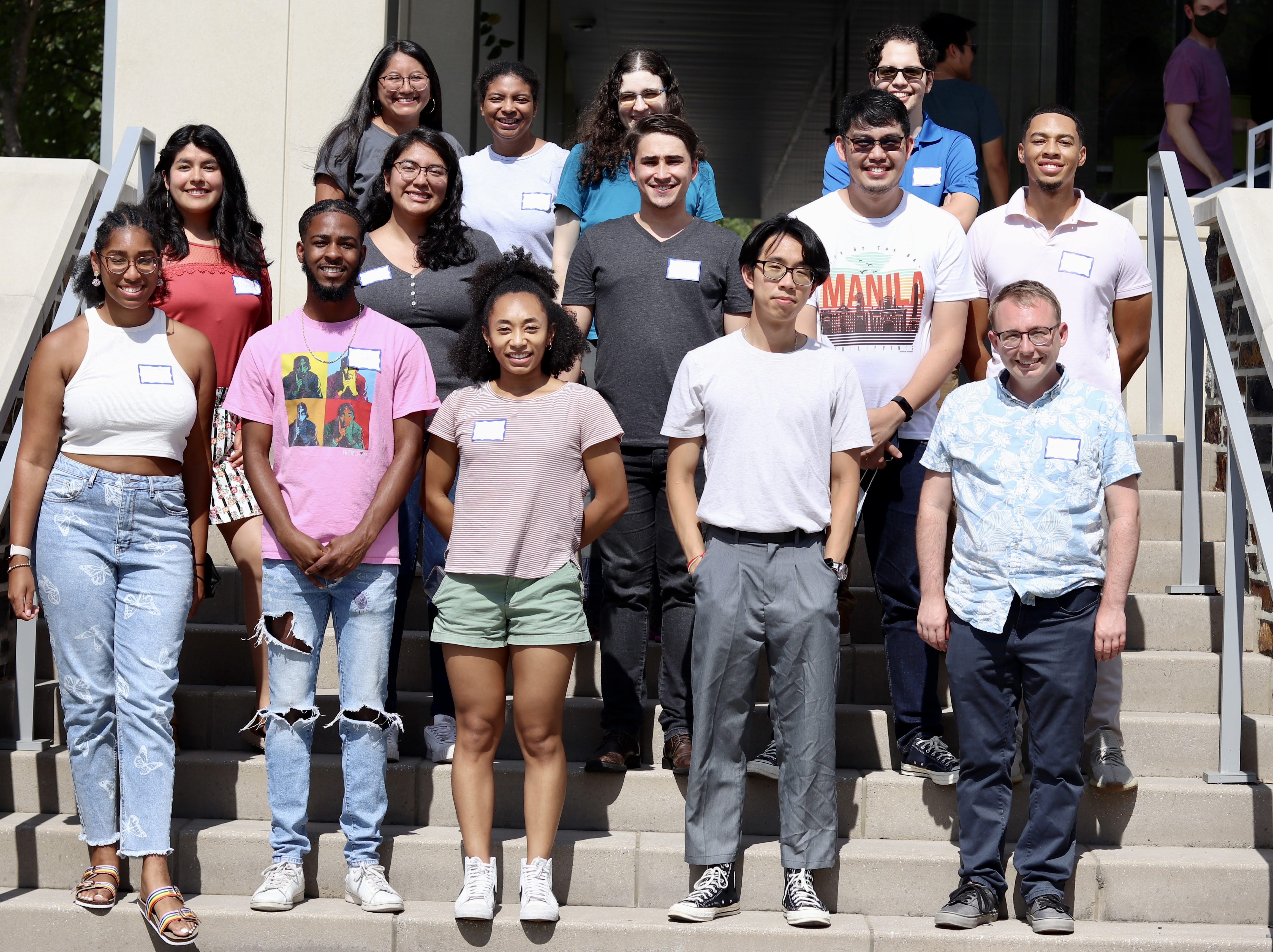 After a series of activities in prelude week, BioCoRE Scholars begin to work on building stronger relationships with each other and other members of their new community at Duke. Through a series of workshops and service activities, the cohort learns the values of self-introspection, mindfulness, honoring values, and respecting differences they may have from each other. They also get to learn more about the city of Durham through community service. 
Topics covered include:
Wellbeing (with Duke CAPS)
Identity & Intersectionality
Community service
See 1/2 of BioCoRE Cohort 10 working at the Foodbank of Central and Eastern North Carolina at Durham!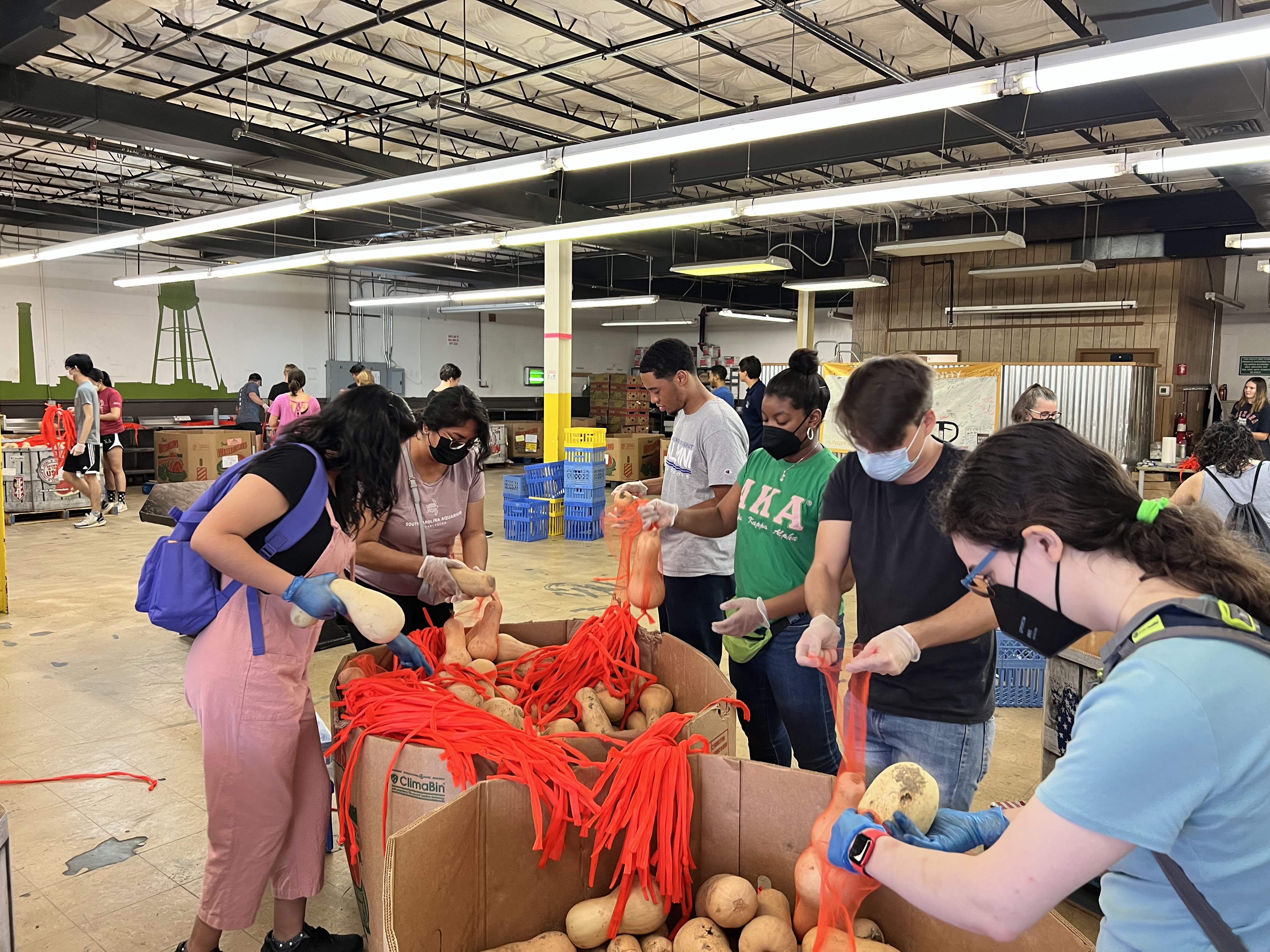 In week 2, the scholars hear from Duke faculty and senior BioCoRE students about things they should expect in the first year and beyond. They learn more about how to align expectations with their new faculty mentors along with other topics.
Topics covered include:
Aligning expectations
Expectations for the first year
Resilience
Mock lectures (2023)
Critical analysis of scientific articles (2023)
See senior scholars share things they would've know their first year!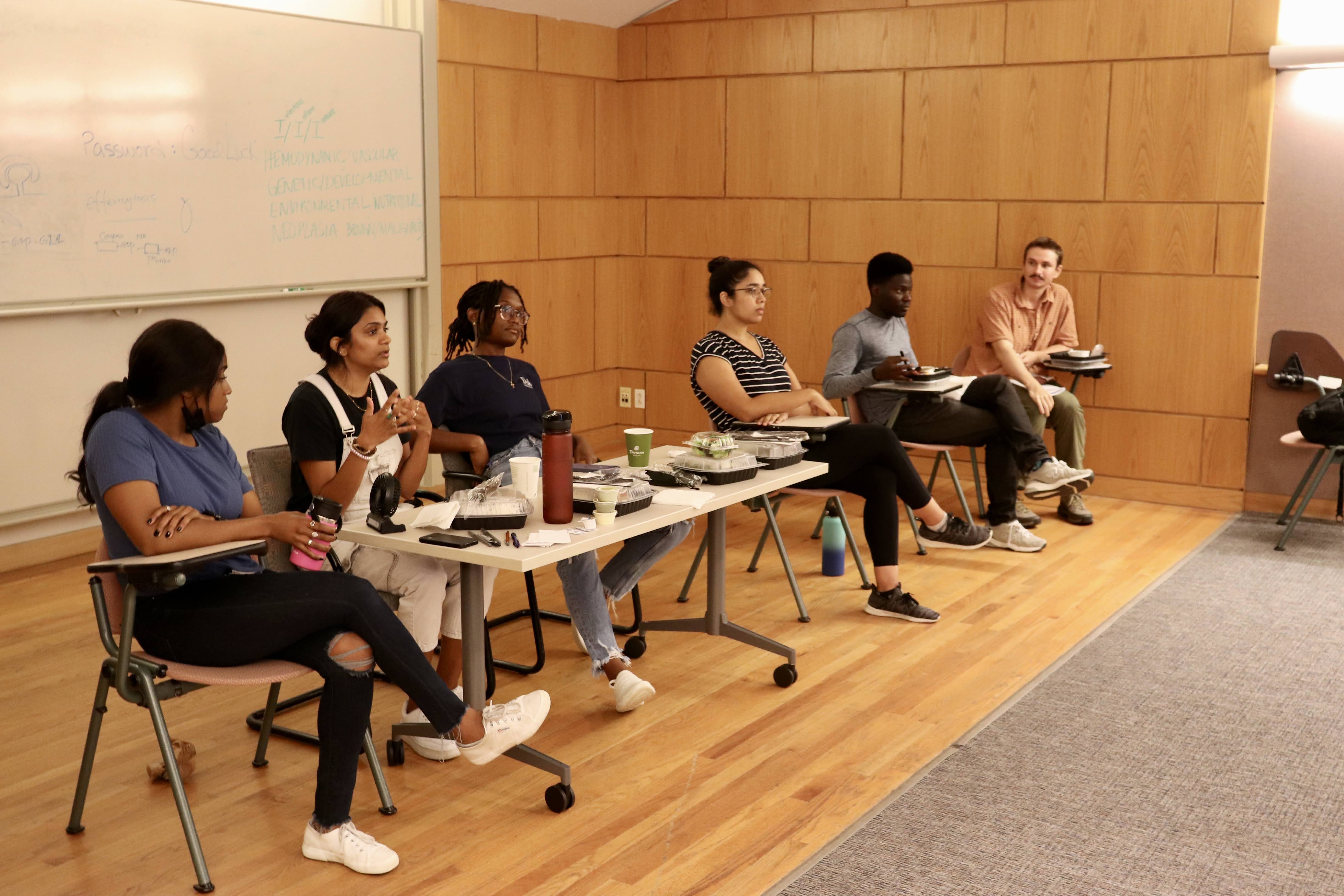 To round out Early Start, scholars learn about resources at Duke and beyond that will help them taylor their training experience to their future goals. Scholars hear from senior scholars, staff in the Duke Career Center, and student affinity groups. They also learn about internal and external scientific fellowships they can apply for as graduate students and where to get help with their applications. 
Topics covered include:
Academic $cience
Career resources discussion (with Duke Career Center staff)
Getting involved in Duke
Panel discussions
See BioCoRE 10 learn more about student affinity groups at Duke at the first 'Getting Involved' expo!