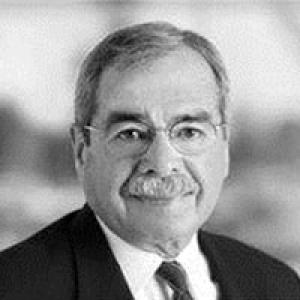 Senior Managing Director and Principal of Hunter Partners
Michael Loscalzo, MBA, is senior managing director and principal of Hunter Partners, a health care turnaround management and consulting company. For Hunter Partners, his responsibilities include providing engagement direction and financial consulting services, selective CEO/CFO interim assignments, and oversight of interim management engagements. Michael is a senior health care executive with significant operations and finance experience, including extensive experience in running, restructuring and reconfiguring health care organizations.
Mr. Loscalzo's background includes experience as:
CEO, COO or CFO of a number of hospitals and hospital systems in virtually every region of the United States
Senior Vice President, at Cain Brothers & Co., a New York, Wall Street Healthcare Investment Banking Firm
Senior Manager in the Audit Division of Arthur Andersen & Co's Philadelphia Healthcare Practice
Senior Vice President for Finance of one of Philadelphia's Major Teaching Hospitals
Principal and founder of The Hunter Group, performance improvement and turnaround management company that was a predecessor firm to Hunter Partners
Prior to the formation of Hunter Partners, he served in an interim assignment as the Senior Vice President of Operations for Mercy Health System of Southeastern Pennsylvania, an affiliate of Catholic Health East. In that role he assumed interim assignments as the CEO of Mercy's largest teaching hospital, Mercy Fitzgerald Hospital, and a smaller inner-city teaching hospital, St. Agnes Medical Center, where he led an effort to partner St. Agnes Medical's acute care services with those of the Thomas Jefferson Hospital Methodist Campus.
Prior to joining Mercy Health System Mr. Loscalzo served as a member of the Senior Management Team at Intracoastal Health System in West Palm Beach Florida, a joint venture multihospital system. Prior to his work with Intracoastal he served in senior management roles for two different venture-backed healthcare technology companies, leading efforts to stabilize operations and transfer them to new ownership.
Mr. Loscalzo has an undergraduate degree in Electrical Engineering from Villanova University and an MBA in Finance and Business Administration. He has served on the Board of a number of start-up, venture-backed companies and lives in suburban Philadelphia, PA.