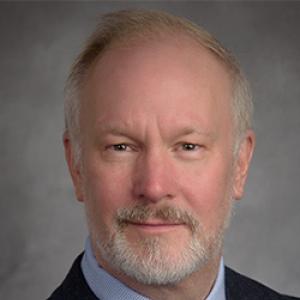 Vice Dean for Basic Science
As vice dean for basic science, Dr. Duckett serves as a liaison between the Dean's office and the basic science community. His duties include oversight of the biomedical graduate programs, postdoctoral office, animal care program, core facilities, and research lab space utilization in the School of Medicine.  
 
Dr. Duckett spent 15 years at the University of Michigan where he was a professor of Pathology and Internal Medicine. He also served as director of the Cancer Biology Program in the Comprehensive Cancer Center and as scientific director of the North Campus Research Complex at the University of Michigan.
Dr. Duckett has published prolifically in respected scientific journals, been continuously funded by federal and non-federal agencies, and has served on numerous review panels and editorial boards.  His research interests include molecular mechanisms of cellular transformation of Hodgkin's disease and anaplastic large cell lymphoma, regulation of apoptotic cell death and proliferation in cancer, characterization of the canonical and noncanonical NF-kappaB signaling pathways in normal and malignant cells and homeostatic regulation of intracellular copper in mammalian cells. He has authored over 90 publications.
Dr. Duckett received his PhD in biochemistry from the University of London and completed his postdoctoral work at the University of Chicago, where he co-discovered the IAP family of signaling intermediates. He was a Howard Hughes Medical Institute fellow, and a special fellow of the Leukemia and Lymphoma Society. He subsequently served as a section chief in the Metabolism Branch of the National Cancer Institute, NIH.
Contact: Rene Hamilton, Administrative Assistant
Phone: (919) 684-2455