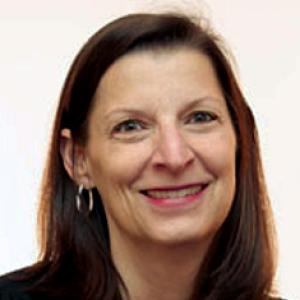 Associate Dean and Chief Human Resources Officer
Contact Information:
Betsy Hames, JM, SPHR, SHRM-SCP became the Duke University School of Medicine's Chief Human Resources Officer on May 1, 2015. Betsy came to Duke from Emory University where she served as Director of Employee Relations, Central Human Resources, for two years; and Divisional Director, Human Resources and Internal Communications for Emory's Office of Development and Alumni Relations for five years prior to that. Overall, Betsy has more than 25 years of human resources experience which also includes the private sector. Betsy holds a Bachelor of Arts in Education from Florida Atlantic University and completed her Juris Master degree from Emory University School of Law in 2014. Betsy also holds Senior Professional Human Resources, SPHR, and Society of Human Resources Management Senior Certified Professional, SHRM-SCP certifications.