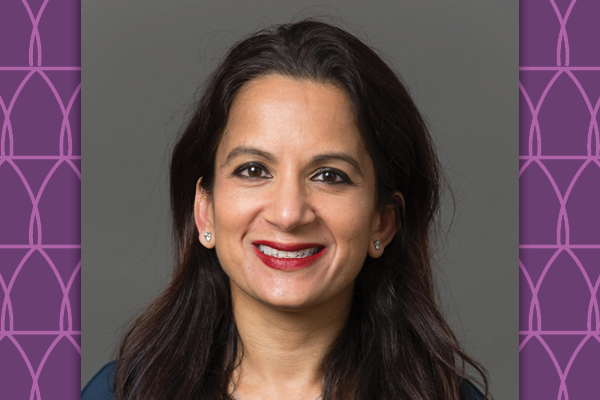 Svati Shah, MD, associate dean for genomics and professor of medicine, received the Genomic and Precision Medicine Mentoring Award from the American Heart Association (AHA) at the AHA's Scientific Sessions in Chicago, Illinois, on November 5. 
 
Shah is a physician-scientist focused on translational research to better understand metabolic and genetic pathways of cardiometabolic diseases. Her lab integrates genomic, metabolomic and proteomic techniques to identify novel mechanisms of disease and biomarkers. She investigates diverse cardiometabolic diseases with a focus on obesity, heart failure and atherosclerosis. Shah is also a cardiologist who provides care to patients with monogenic cardiovascular disorders. 
The Genomic and Precision Medicine Mentoring Award exemplifies an unprecedented commitment to moving the field of science forward. The winner of this yearly award must be an accomplished scientist who goes above and beyond to mentor well-trained and well-rounded individuals with a passion for science. The award is given to an individual who during their career has dedicated leadership and success in mentoring individuals in scientific careers.