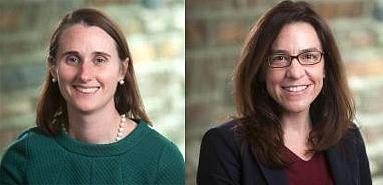 In January, Sallie Permar and Georgia Tomaras from the Duke University School of Medicine were among 96 new fellows elected to the American Academy of Microbiology, an honorific leadership group. Fellows are elected annually through a highly selective, peer-review process, based on their records of scientific achievement and original contributions that have advanced microbiology.
There are over 2,400 Fellows representing all subspecialties of the microbial sciences and involved in basic and applied research, teaching, public health, industry, and government service. In addition, Fellows hail from all around the globe. The "Class of 2018" represents fellows from Bangladesh, the Netherlands, Switzerland, China, Israel, Austria, Sweden, Belgium, and the UK. 
---
Congratulations:
---
Original article with complete list of 2018 Academy Fellows​.