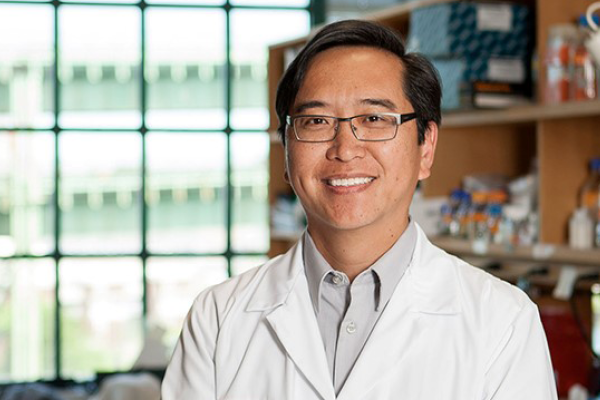 Lee Zou, PhD, has been named the new chair of the Department of Pharmacology and Cancer Biology. He will begin his new role on Feb. 1, 2023. Colin Duckett, PhD, Vice Dean for Basic Science and Professor of Pharmacology and Cancer Biology, has served as interim chair of the department since September 2020. 
Dr. Zou comes to Duke from Harvard Medical School, where he is a Professor of Pathology at Harvard Medical School and Scientific Co-Director of the Massachusetts General Hospital Cancer Center. He is also the James and Patricia Poitras Endowed Chair of Cancer Research, and a co-leader of the Cancer Cell Biology Program of the Dana Farber/Harvard Cancer Center.  
Dr. Zou's research is focused on understanding how DNA damage and DNA replication problems are detected by the ATM and ATR checkpoint pathways in human cells. Work by Dr. Zou and his colleagues has elucidated the mechanisms that activate the ATR checkpoint and the functions of ATR in cancer cells, providing new opportunities for cancer therapy.  
Dr. Zou obtained his PhD training at the Cold Spring Harbor Laboratory and his postdoctoral training as a Howard Hughes Medical Institute Associate/Postdoctoral Fellow at Baylor College of Medicine and Harvard Medical School.  
Dr. Zou has earned recognition with numerous honors and awards, including the National Cancer Institute's Outstanding Investigator Award, the Kraft Prize for Translational Research, and the Breakthrough Award from the Department of Defense. He is a Fellow of the American Association for the Advancement of Science, and he serves on the editorial boards of Molecular Cell, Molecular and Cellular Biology, the Journal of Biological Chemistry, and Cancer Research.