---
Fall 2020 Issue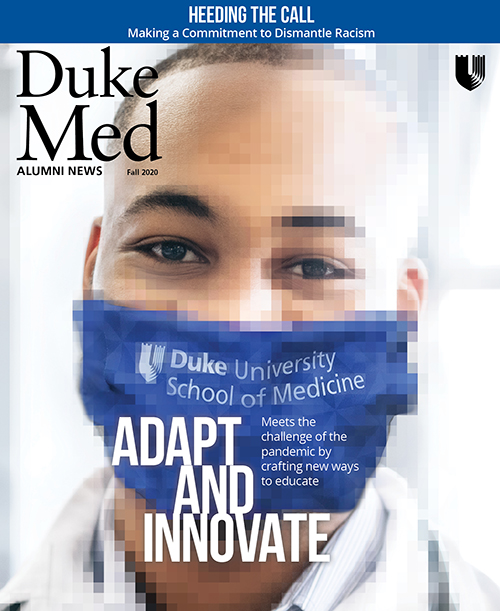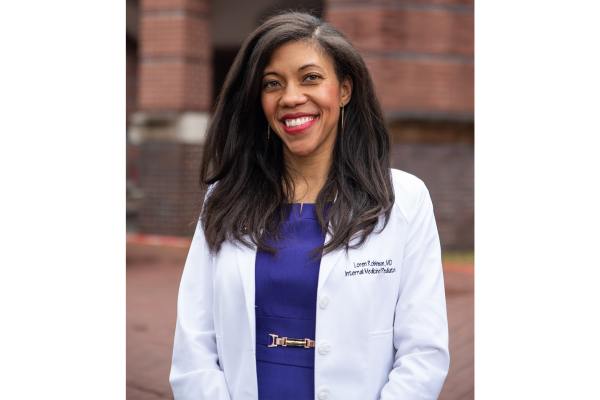 Loren Robinson, MD'09
Into the Deep End
In January of 2020, three months into her new role as vice president for medical affairs and chief medical officer, Loren Robinson, MD'09 and the rest of the leadership at CHRISTUS St. Michael Health System, a 312-bed hospital in Texarkana, Texas, gathered to conduct an annual tabletop exercise in crisis management, mandated as part of the hospital's regulatory requirements. More about Dr. Robinson...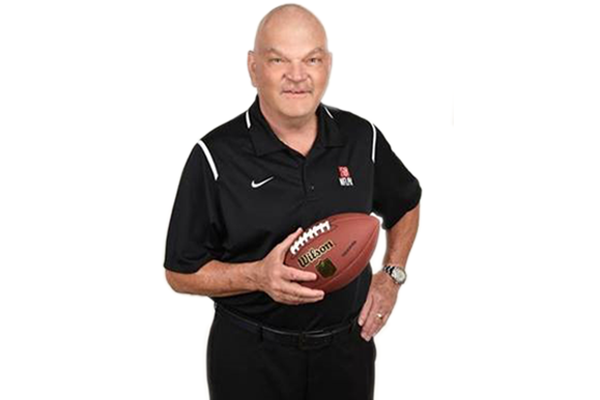 Thom Mayer, MD'77
An Absolute Duty
When Thom Mayer, MD'77, enrolled at Hanover College in Indiana on a football scholarship, he had no career aspirations in medicine. In fact, he had no career aspirations at all, beyond riding football as far as it could take him. "They said, 'You have to choose a major,' and I said, 'What?' I thought I was majoring in football," says Mayer. More about Dr. Mayer...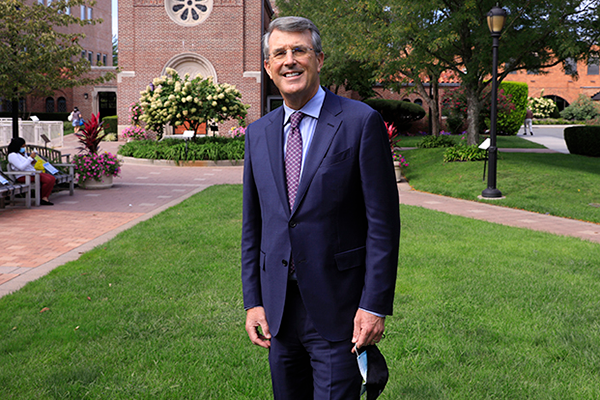 Charles Lucore, MD'83, P'17, MBA
'Like a Tsunami'
When reports early last winter indicated that a mysterious new infectious disease had broken out of its point of origin in Wuhan, China, Charles Lucore, MD'83, P'17, MBA, began to prepare for its possible arrival in New York. More about Dr. Lucore...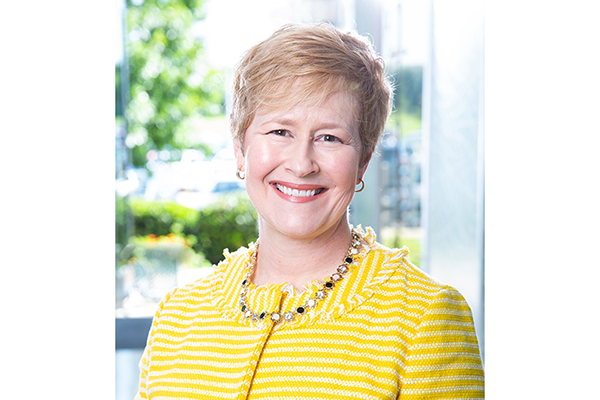 Claire Aldridge, PhD'96
Turning a Terrifying Ordeal into an Opportunity to Help
Before Claire Aldridge, PhD'96, and her husband, Matt Burnside, took their daughter on a long-planned spring break trip to New York City, she checked travel guidelines issued by the Centers for Disease Control and Prevention and by the University of Texas Southwestern Medical Center, where she is associate vice president of commercialization and business development. The focus at the time was on surface transmission of the novel coronavirus: avoid touching doorknobs, wash your hands frequently, and don't touch your face. More about Dr. Aldridge...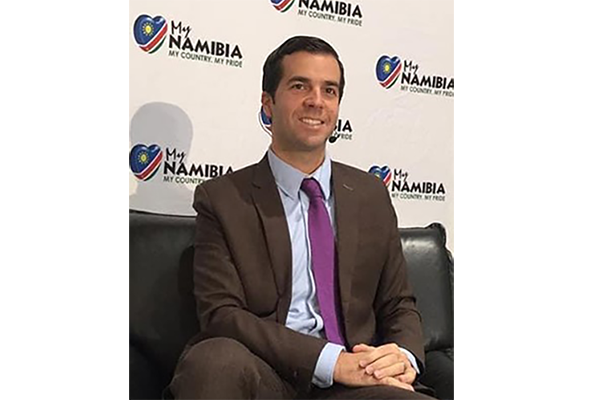 Eric Dziuban, MD'07
A Long Struggle
Eric Dziuban, MD'07, the Centers for Disease Control and Prevention's country director for the southwest African nation of Namibia, was enjoying a weekend at the coast with his family when the call came. A Romanian couple who had recently arrived in the Namibian capital of Windhoek from Spain had fallen ill. Tests confirmed everyone's fear: COVID-19 had finally come to Namibia. More about Dr. Dziuban...
Previous Issues
| | | | |
| --- | --- | --- | --- |
| Spring 2020 | Fall 2019 | Spring 2019 | Fall 2018 |
View Older Issues at Archives >
---
About DukeMed Alumni News
DukeMed Alumni News is published twice a year. If you have a story idea, please write to us at the address below or send an e-mail to dukemed@dm.duke.edu. We are interested in remembrances of favorite faculty or stories about your time at the School of Medicine, as well as alumni who have interesting hobbies, alternative careers, global and community health experiences, and anything you think would be of interest to other Duke medical alumni. Letters to the editor are also welcome.
Send to:
DukeMed Alumni News
300 W. Morgan Street, Suite 1200
Durham, NC 27701