Image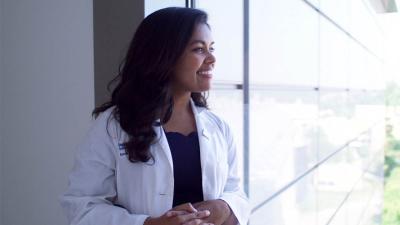 From Patient to Student to Physician-Researcher: Sonali Biswas' Quest to Serve
Pursuing a career as a plastic surgeon has been a perfect fit for Sonali Biswas. Drawn to art at an early age, she would often sketch out human figures on paper, connecting bones and muscles with each scratch of her pencil or swipe of her paintbrush.
Twenty years later, Biswas is still intrigued by the human body. As a medical student at Duke she is studying surgical anatomy with the ultimate goal of helping patients feel better about and gain better use of their bodies. Duke's unique curriculum allows students to spend their third year pursuing research or another scholarly project, so Biswas is spending her research year with Brett Phillips, MD, MBA, assistant professor of plastic and reconstructive surgery and program director of the Integrated Plastic Surgery Residency.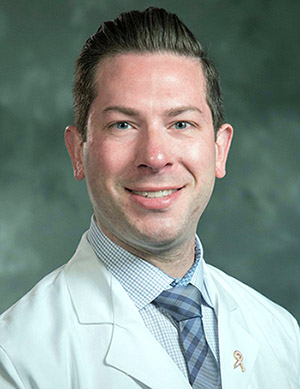 Phillips is a head to toe surgeon, specializing in complex microvascular reconstruction surgeries for cancer patients and facial reanimation surgeries for patients with facial paralysis. Shadowing Phillips in the clinic and operating room, Biswas has been exposed to the challenges and responsibilities of being a plastic surgeon. This has only heightened her enthusiasm for the field.
"I love how patient-centered plastic surgery is, how closely plastic surgeons work with patients to create a plan that fits within their lifestyle and meets their needs," said Biswas.
Biswas believes the bond between physician and patient is special. And she should know. She has been a patient since birth. Born with a rare bone disease called osteogenesis imperfecta, commonly known as "brittle bone disease," which causes bones to break very easily, Biswas has seen doctors regularly her entire life. As a child, her condition meant abstaining from sports and other rough activities and instead focusing on hobbies like science and art. Now, as an adult, Biswas has regained some bone strength but still struggles with nerve issues and danger of sprains. Still, she hasn't let any physical limitations hold her back from pursuing her dreams of becoming a surgeon.
Caring for Transgender Patients
One patient population that Biswas feels especially called to serve is people who are transgender—specifically, those who are undergoing gender affirming surgeries. Treatment plans can include facial surgery to make faces appear more masculine or feminine, top surgery to either remove or construct breasts, and bottom surgery to reconstruct genitalia to be gender affirming.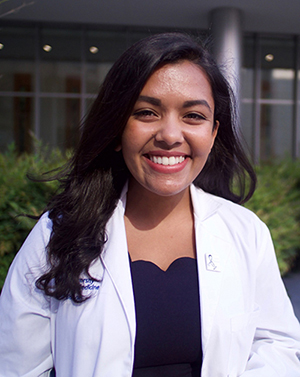 "Research studies have shown that a lot of distress for transgender people comes from a misalignment of who they are on the inside with who they are on the outside," said Biswas. "One of the goals of a plastic surgeon is to help the patient look and feel like themself."
Currently, Biswas is working on several projects with multiple faculty. With Phillips, she is assessing how medical institutions have implemented BREAST-Q, a questionnaire distributed to breast surgery patients to determine their satisfaction with the surgery in terms of breast appearance and pain. But to pursue her specific interest in working with transgender patients, Biswas is also conducting research with faculty in Duke's Transgender Health Measurement group. The group is made up of a wide range of health experts, including reproductive endocrinologists and social scientists who study patient experiences and outcomes.
Through her work with this group, Biswas decided to pursue a master's degree in population health sciences in addition to her medical degree in order to study the experiences of transgender patients. "The best physicians care for the whole patient," says Biswas, so it's important to understand the experiences of a transgender patient. Bryce Reeve, PhD, professor in the Department of Population Health Sciences and director of the department's Center for Health Measurement is overseeing Biswas' population health sciences research.
Reeve, who has historically studied the experiences of children who have cancer and other chronic diseases, was inspired to study the experiences of transgender youth after he and Courtney Mann (currently a research program leader at the Duke Clinical Research Institute) chatted with Deanna Adkins, MD, associate professor of pediatrics and director of Duke's Child and Adolescent Gender Care clinic. Adkins expressed frustration that questionnaires designed to evaluate mental health issues in youth weren't developed with transgender youth in mind, and didn't account for related issues like gender dysphoria, stigma, anxiety and depression, said Reeve.
Adkins and Reeve recognized their complementary skills and perspectives and agreed to tackle these challenges together. Working with a multi-disciplinary team at Duke, they led a qualitative study with 50 transgender youth to learn about their quality of life. Biswas joined the team in 2020 to help analyze the data for an independent research study as part of her master's degree.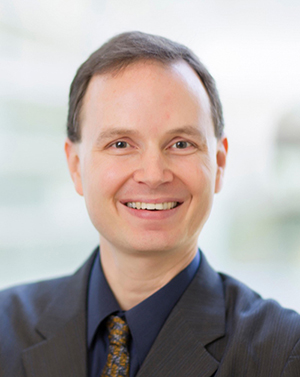 "As you can imagine, qualitative interviews with 50 individuals translates into a lot of really important data," said Reeve. "So now it's our job as researchers to summarize that data in a way that we can better understand, so that we can measure what's going on in their lives, learn from that, and figure out how we can help them."
Biswas is particularly interested in mining the data set for information about how transgender teens perceive gender affirming surgeries, in order to understand how she can best serve them as a surgeon. She also recently connected with Kristen Rezak, MD, an assistant professor in the Department of Surgery and physician who performs gender affirming surgeries at Duke. Biswas and Rezak are currently developing new research projects for Biswas to tackle that would involve using data about transgender attitudes and concerns towards surgery to develop helpful online tools that would improve pre-operative counseling.
Reeve said that it's been a delight to work with Biswas, and that he hopes medical students will continue to realize the value that a population health perspective can bring to patient care.
"As population health scientists, we try to assess how people feel and function and use that information to improve research and healthcare delivery," said Reeve. "Any time we can work with clinicians, who have that valuable medical perspective, it's a win-win in terms of team science and improving the overall patient experience."
A Unique Perspective
In medical school, Biswas aspires to be a leader and find ways to help patients and the community. She was named a Feagin Leadership Scholar in 2020 and in 2017, as an undergraduate student, she received the William J. Griffith Service Award for outstanding contributions to the Duke community.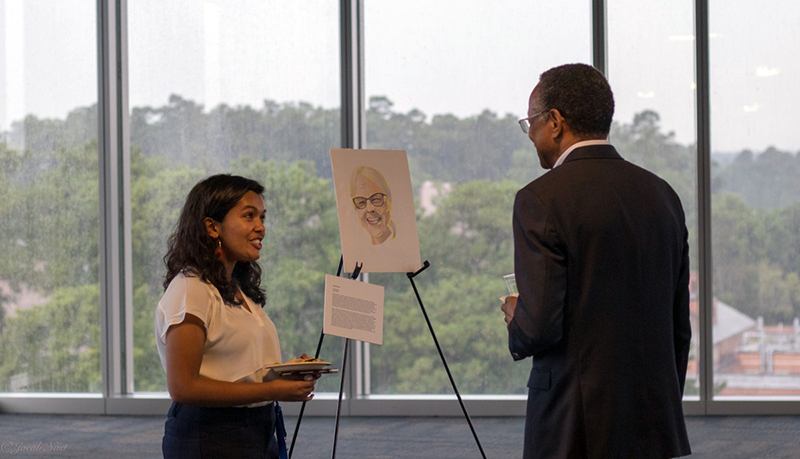 Biswas has also worked with medical education leaders in the School of Medicine to help design the School's new patient-centered curriculum. Specifically, she is working with leaders to find ways to incorporate more leadership training into the second year of medical school.
"Sonali has been an ideal student leader at Duke Med. She is the type of leader who recognizes gaps, reaches out respectfully to others to address the gap, and then rolls up her sleeves and does the hard work alongside her team members," said Aditee Naryan, MD, MPH, professor of pediatrics and associate dean for curricular affairs in the School of Medicine. "She leads with empathy and heart - and that approach motivates those around her." 
Following in the footsteps of her trauma surgeon father and physics professor mother, Biswas, who grew up in Raleigh, NC, received her undergraduate degree from Duke in 2018. Majoring in biology, with minors in neuroscience and Spanish, she took full advantage of the Duke experience, traveling to Ecuador with DukeEngage and helping to produce Me Too Monologues, an annual show about identity at Duke which is entirely written, produced, and performed by the Duke community. Students anonymously submit their stories about a wide range of topics and they are read by another student in front of a live audience.
Biswas and fellow medical student Michael Rosamilia got the idea to create a similar type of event for the medical community. They approached faculty in the Trent Center for Bioethics, Humanities, and History of Medicine about creating an event that would be centered on telling stories about the experiences of people in the medical community—doctors, medical students, healthcare professionals, and patients. The result was the development of an elective course, "Medicine, Humanities, and the Arts," in which students build skills in empathy and self-expression by exploring their experiences in medicine through writing, storytelling, and performance.  These stories are presented at the DukeMed Monologues storytelling event, an annual event held each Spring.
"Spending time with other medical students, reflecting on medical improv, on poetry, on storytelling, and then watching people connect that to the patient experience is especially meaningful for me since I grew up as a patient," said Biswas. "For me, this class is an opportunity to help people understand how nuanced the patient experience is, and that nuance is something that we don't understand completely as medical students when we're focused on learning basic and clinical science, but it's so important to reflect on that experience in order to provide the best care."
Lindsay Key is the senior science writer for the Duke University School of Medicine and editor of Magnify.
Portraits of Sonali Biswas by Joshua Chorman, video producer/director at Duke University School of Medicine.