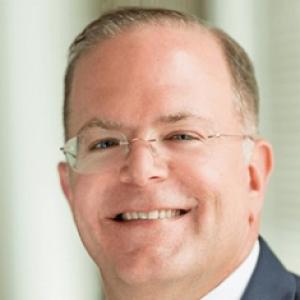 Associate Dean, Information Technology
 As Associate Dean for IT, Walter Kwiatek focuses on three key enterprise-wide Duke Health strategic programs: the Federated Clinical Access Platform, the Collaborative to Advance Clinical Health Equity and  Clinical Translational Science Institute-Informatics  
 
Walter is a member of the DHTS senior team directly reporting to Dr. Ferranti.  As CAIO, Walter works closely with School of Medicine leadership – especially with Michael Pencina, PhD, the SoM's new Vice Dean for Data Science and IT -- to represent the school's informatics vision. In addition, Walter works collaboratively with the Duke Clinical Research Institute (DCRI), Duke Forge, the University's Office of Information Technology, and all DHTS departments to help build cohesive plans that enable machine learning, data liquidity and other advanced capabilities required to execute world-class research and close the gap of translation to the clinic. 
 
A seasoned IT executive, Walter has successfully led transformational initiatives at the national and global level that created consistent and positive business returns. Walter previously served as executive director of Technology and Data Solutions (TDS) for the DCRI, leading a team of over 200 employees delivering IT, Clinical Data Management and Clinical Research Informatics solutions across a varied research portfolio of standard randomized and outcome based trials for both commercial and government projects.
 
Walter holds a Bachelor's in Mathematics (William Paterson University), a Masters in Computer Science (PACE University) and an MBA in Management (Colorado State University).