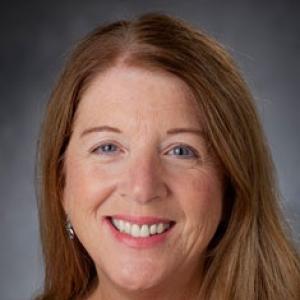 Associate Dean, Medical Education Administration
Contact Information:
Stacey McCorison is responsible for the administration and oversight of all operational aspects for the medical education units as well as liaison with other School of Medicine educational areas. This includes finance and budgeting, human resources, project planning, direct supervision and oversight of Med Ed Admin, Financial Aid, Registrar, Med Ed IT, Gross Anatomy and Anatomical Gifts, as well as space management for the Trent Semans Center and other educational spaces.
McCorison formerly worked at the University of Vermont and Lesley College in Cambridge, MA in the area of financial aid. Prior to joining Duke in 1987, she worked at The Aroostook Medical Center in Presque Isle, ME. She served in several capacities in Undergraduate Financial Aid leaving as the senior associate director. She joined the School of Medicine as Director of Financial Aid in 1996. She became Registrar of the School in 2000. In 2004, she was named Assistant Dean of Medical Education Administration and Associate Dean in 2006.
McCorison holds a Bachelor of Arts degree in Psychology from Anna Maria College and a Master's degree in Business Administration from Duke's Fuqua School of Business.