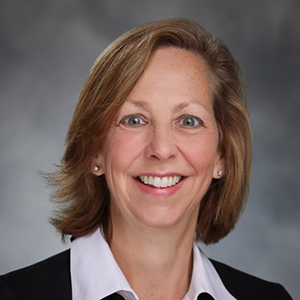 Associate Dean and Chief Communications Officer
Contact Information:
Jill Boy joined the School of Medicine in December 2012 and serves as the School's Associate Dean and Chief Communications Officer. Jill reports to Dean Mary E. Klotman and is responsible for strategy, forward-looking plan development, implementation and evaluation of communications projects targeted to faculty, staff and students, as well as other designated internal and external audiences. Her responsibilities include, but are not limited to, strategic directional and operational communications related to the School's three missions of education, research and clinical care. She oversees the School of Medicine's Communicators Network, which includes communicators from the School's 23 departments, as well as representatives from centers and institutes and other units throughout the School. 
Jill joined Duke in 2002 as the Director of Communications for the Duke Comprehensive Cancer Center. In that role, she led the development of consumer and referring physician marketing strategies, patient education and internal communications initiatives, social media initiatives, and development and fundraising communications strategies. In 2010, she became the Director of Marketing and Communications for the Duke Cancer Institute and played an integral role in the marketing and communications efforts surrounding the creation of the new entity.
Jill earned a B.A. in Journalism from the University of North Carolina at Chapel Hill. Prior to joining Duke, she served as Vice President of Phoenix Communications, a communications consulting firm.