2020-2021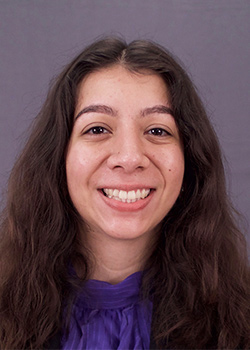 Anissa

Cervantes:

Born and raised in Indiana, I went to the University of Notre Dame for undergrad and loved it so much I stayed for another year to do research during my gap year. Despite the lack of snow, Duke School of Medicine attracted me for many reasons, including their LIC program. One of the aspects I loved about shadowing was the development of the patient-physician relationship and the positive impacts a good relationship could have on a patient's health. The LIC program provides an opportunity to develop long term relationships by following the same physicians and their patients over a year. Outside of being a medical student, I love channeling my inner "The Great British Bake-Off" and making extravagant and decadent baked goods.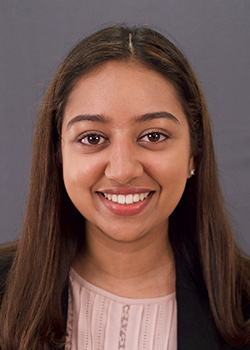 Shivani
Chandrashekaran
I was born and raised in the Bay Area, California. During my undergraduate time at Duke, I earned a B.S. in Neuroscience with a minor in Computer Science. Following graduation, I worked as a research coordinator at Stanford, and the projects I worked on ranged from managing a palliative care clinical trial to gathering data on integration of care in primary care practices across the nation. These experiences shaped my interest in providing holistic, person-centered care, and drew me to the LIC program due to the opportunity to meaningfully connect with individuals and families and get to know their stories. I also look forward to forming longstanding relationships with physician mentors and with my fellow LIC classmates. In my spare time, I enjoy going to group fitness classes, dancing, watching basketball, and spending time with family and friends.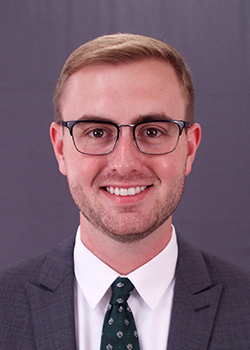 Michael Seth Flynn
 I've been calling North Carolina home for my entire life, slowly migrating eastward – I grew up in the tiny mountain haven of Burnsville (closest landmark: Asheville), studied biology, chemistry, and gerontology at UNC Charlotte during undergrad, and now I'm thrilled to be at Duke for medical school and even more thrilled to be part of LIC. Much of my prior civic engagement involved working with older adults, both in the capacity of an activities volunteer at an assisted living home – I'll never forget my Saturday morning bingo crew – and as a companionship volunteer with Hospice and Palliative Care of the Charlotte Region. What excites me most about LIC is the ability to follow patients longitudinally and develop a better understanding of the factors that influence their health and lives outside of one isolated clinic visit. In my free time, I enjoy playing piano, strumming a few chords on the ukulele, and tackling Pinterest DIY projects.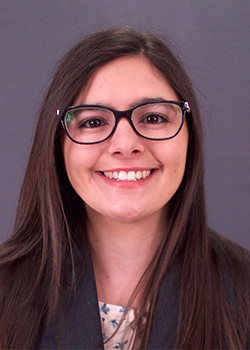 Emily
Hatheway
I am from New Hampshire and I attended Boston University where I received degrees in Philosophy and Chemistry. Between undergrad and medical school, I worked as a dermatologist technician in clinics in MA and NH. I am an avid hockey player and fan. When I am not on the ice, I enjoy knitting, reading and board games. LIC will provide amazing opportunities to explore potential interest areas in medicine, while focusing on patient-centered care, and longitudinal relationships. I look forward to this adventure, and all that it will bring!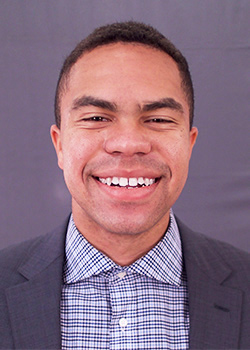 Chris Lea
I grew up in Atlanta, GA and came to Duke for my undergraduate studies where I majored in Psychology. While at Duke, I developed a passion for learning from and supporting those who have demonstrated great resilience in the midst of suffering. I was involved with Camp Kesem, which is an organization that supports kids through and beyond a parent's cancer. During undergrad, I also immersed myself in research at the Durham Veterans Affairs Medical Center where I studied the intersections of PTSD, pain and spirituality. I chose LIC because of a desire to connect with patients in a longitudinal fashion and witness the beautiful relationships formed between patients and the healthcare team. When I'm not studying in the aesthetically pleasing Gothic Reading Room on the undergraduate campus, I am trying out a spin class, a new restaurant, or having a thoughtful and vulnerable conversation with a friend or colleague.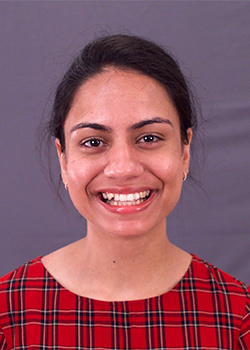 Deeksha
Malhotra
I grew up in different parts of the world, spending my first decade in Singapore and subsequent years in Australia, Atlanta, and, finally, Durham! I spent my undergraduate years at Duke studying Neuroscience and exploring the ways in which motivation shapes our behavior. LIC captured my interest for the emphasis it placed on relationships - be those between me and my patients, peers, or preceptors. I feel privileged to experience the longevity of these relationships and will remain vigilant of the insight they lend into the strengths and weaknesses of our healthcare system. I hope to harness this education to build and implement informed means of effectively tackling widespread health inequities. When I'm not in Perkins (my undergraduate allegiance still remains), you'll find me exploring RTP coffee shops and restaurants, FaceTiming with family and old friends, and trying new recipes (with limited success)!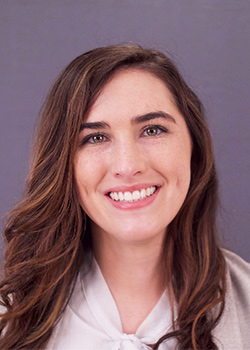 Mary
Moya-Mendez

​

I'm from a small town outside of Charlotte, North Carolina. I attended Wake Forest University for my undergraduate degree where I majored in Chemistry and Neuroscience and graduated in May 2018. I completed a 4+1 BS-MS accelerated master's degree in Neuroscience at Wake Forest University Graduate School from 2018-2019, and then began medical school at Duke University Medical School in the fall of 2019. I am excited and motivated to participate in the LIC program because it offers a unique opportunity to engage with physicians and patients in a lasting and impactful way that will help me mature into a curious, attentive, and compassionate future physician. I'm very passionate about the research that I've begun here at Duke so far and look forward to future exiting research opportunities at Duke. In my free time, I enjoy rock climbing and mountain biking.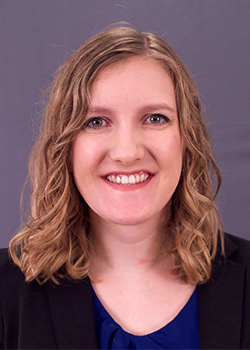 Zoey
Petitt
I grew up in Colorado and then moved to Arizona to attend the University of Arizona. While there I studied neuroscience and linguistics and decided that I wanted to pursue a career in medicine. Upon graduating, I worked as a medical scribe in neurology and neurosurgery outpatient clinics where I was able to learn more about patient care and the field of medicine. After starting medical school at Duke, I decided to join the LIC program because it provides the opportunity to build long term relationships with patients, their families, and preceptors. I am also excited to learn more about how patients interact with the healthcare system and to explore my interests with the flexibility of the LIC curriculum. In my free time I enjoy meditation, traveling, and cooking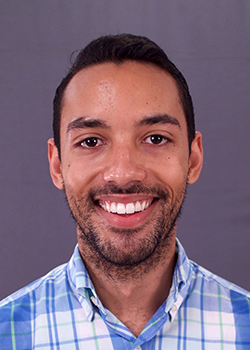 Kenyon Wright​
I was raised in a small city within Alaska named Houston. I went to the University of Alaska Anchorage for my bachelor's in biological sciences. After graduating, I spent much of my time as a substitute teacher in the schools that I received my education. I noticed as time progressed, the students became more comfortable and open, which helped me in my efforts to best assist them. Throughout my experiences, it became clear that the best care is tailored to each individual and requires a fundamental understanding of them. I applied to the LIC program because it focuses on longitudinal care. I felt as though it would allow me to develop meaningful relationships with patients while also giving me the skills to provide patient-centered care and an understanding of the many facets that affect illness. Outside of school, I love trying new restaurants; putting on my geek hat and watching anime, movies, Netflix, and playing board/video games; exploring the area and enjoying the outdoors.