2019-2020 Students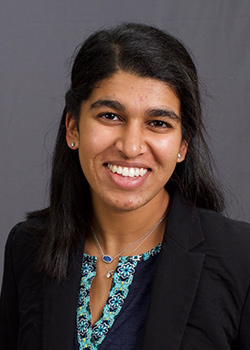 Monica
Bodd
I was born and raised in the Bay Area and moved to Houston to attend Rice University. At Rice, I studied medical anthropology and global health, with a particular interest in breast cancer and how patients make meaning of illness. During my time in Houston, I helped lead Camp Kesem Rice, an organization dedicated to helping children through and beyond a parent's cancer. My personal ties combined with research experiences helped cultivate my desire to better understand the weight of suffering. I was drawn to the LIC program because of the meaningful opportunity for long-standing relationships with patients, their families, and physician mentors. LIC offers me the avenue to further explore my interests in oncology, spirituality, and end-of-life care. In my free time, I love Yelping restaurants with family, exploring boba shops with dear friends, and cheering on Duke basketball with my peers.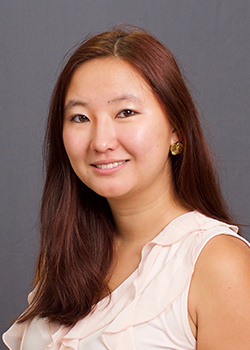 Jennifer Chang
I was born in Beijing, China and grew up in a small town on Long Island, NY. I completed my undergraduate studies in Biomedical Engineering and worked in a hematology lab during my gap year - all at Duke.  My years of volunteering with the Sickle Cell Transition Program at Duke Children's Hospital showed me the value of developing relationships over time. The LIC provides a unique opportunity to connect with patients and preceptors, as well as explore specific areas of interest, outside the constraints inherent to the standard clinical rotations curriculum.  Other aspects of my life including playing badminton, going to indie rock concerts, and performing with the Duke Symphony Orchestra.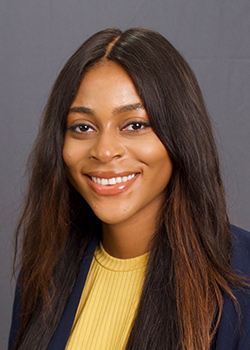 Jasmine
Chigbu
I was born and raised in New Orleans, Louisiana. I attended Duke University for my undergraduate education and received a degree in international Comparative Studies. In the three years since receiving my bachelor's degree, I have spent my time earning a Masters of Biomedical Sciences from the Duke School of Medicine, conducting sudden cardiac death research at the University of North Carolina – Chapel Hill; and for over a year, I have worked with Zibrio, a  biotech start-up company based in Houston, TX, to design and launch a medical device to better measure balance and identify those at risk for falling. I chose the LIC because of the unique opportunity to curate a flexible clinical curriculum reflective of my interests in global health and the various social, cultural and political factors affecting healthcare. Additionally, I found the idea of developing longitudinal relationships with my patients and preceptors very appealing. Outside of school, I enjoy running my own tech start-up company called Minorities to Majorities, cooking, traveling and hanging out with friends and family.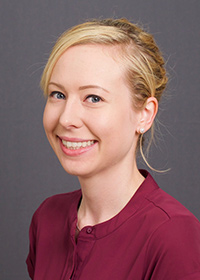 Shannon Coats
I grew up in a rural town south of Raleigh, NC. I attended NC State University where I earned bachelor's degrees in biochemistry and human biology, as well as a master's degree in engineering. Upon graduating, I conducted translational research for two years at the University of North Carolina Chapel Hill before coming to Duke. I chose the Duke LIC program as it provides a meaningful opportunity to build long-term relationships with patients, clinicians, and classmates. In addition, I highly value the autonomy to personalize my learning and explore varied interests within medicine. Outside of studying, I have a wonderful husband and pug puppy who I prioritize spending time with. In my free time, I also enjoy exploring outdoor places to take walks, going to local restaurants with friends, traveling, and reading.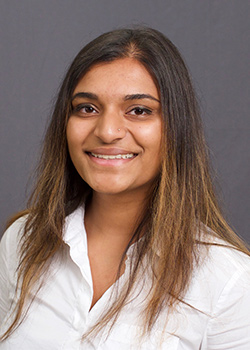 Megha

Gupta 

I'm from a small town in southeastern South Dakota. I went to the University of Southern California for my bachelor's degree in neuroscience and came straight through for medical school at Duke. I joined the LIC program because where I'm from, the LIC has been an invaluable educational opportunity allowing people to understand how longitudinal patient relationships are formed and cultivated as well as an excellent opportunity to form long-term relationships with multiple mentors. Outside of LIC, I'm also involved in the Chronic Health Conditions Storytelling Group, Music and Memory, enjoy writing, and play the guitar.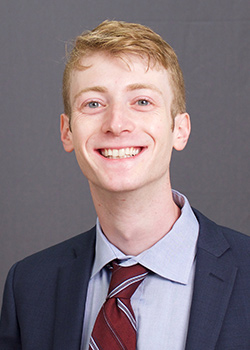 Frederick Heller
I grew up in New Jersey and completed my undergraduate education at Duke. Afterwards, I did 2 years of clinical research in surgical oncology at Memorial Sloan Kettering Cancer Center in New York City. Upon returning to Duke for medical school, the LIC jumped out at me as a fantastic opportunity. I am excited to join a supportive second year community, to create longitudinal relationships with preceptors and patients, and to take advantage of the program's flexibility to explore varied interests within medicine. Beyond classes, I enjoy exercise, podcasts, television, and quality time with friends and family.
Elana
Horwitz
I grew up down the road in Chapel Hill and then went up to Ann Arbor for my undergraduate degree at the University of Michigan.  Following graduation in 2016, I worked as a program coordinator for the nonprofit Operation Smile. During my two years with the organization, I traveled to seven different countries coordinating medical programs to repair cleft lip and cleft palate. My interest in public health, desire for an impactful mentor, and curiosity in alternative methods of medical education to better inform patient care all led me to join the LIC. In my free time, I enjoy yoga, running, listening to podcasts, and playing the violin in the Durham Medical Orchestra.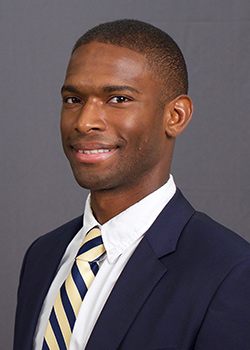 Nicholas Johnson
I was born in Kingston, Jamaica and moved to the United States with my family in 2000. I grew up in Houston, Texas and later attended the University of Pittsburgh where I earned my bachelor's degree in psychology. Upon graduating, I came to Duke to complete a master's degree in biomedical sciences. I then spent a year conducting clinical research before matriculating to medical school. I feel that the hallmark of a great physician lies in one's ability to build and sustain relationships. The LIC curriculum offers a unique opportunity for building lasting relationships with patients and faculty at Duke, and I look forward to the year ahead!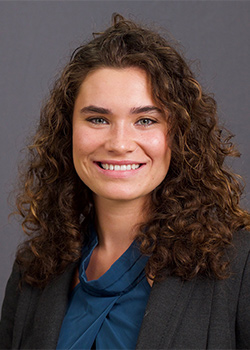 Carmen
Kloer
As a lover of dance, comedy and books, I adore the concept of a balanced life. LIC presents a unique opportunity to (hopefully) maintain a connection with substantial, meaningful relationships, which the LIC program offers with both mentors and patients. I grew up in New Mexico, running around the desert and chasing roadrunners. With the support of QuestBridge, a scholarship program, I attended Vassar College in New York, where I cemented my interests in medicine. I worked as a caregiver and diabetes management specialist for a year in NYC before heading down to North Carolina. At the moment, a surgical specialty catches my eye, but I'm excited to start the LIC program and learn from many brilliant folks.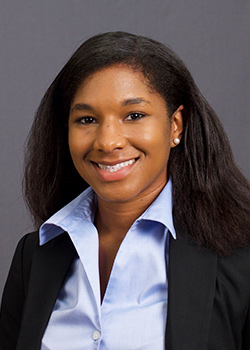 Bryanna
Stukes
I was born and raised in the Washington, D.C. metropolitan area. I attended Spelman College for my undergraduate education where I attained a B.A. in Philosophy. I then volunteered with Peace Corps Ecuador as a public health educator before completing my graduate education at Johns Hopkins in Biochemistry and Molecular Biology. In my free time, I love dancing, meditation, reading, and spending time with friends. I am eager to participate in the LIC program because it is an opportunity to develop a more complete understanding of medical provision that promotes patient-centered care, personal growth, longitudinal mentorship, and professional development.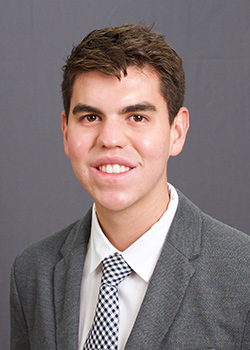 Camilo

 Toro: 

I grew up outside Boston and moved to Philadelphia to attend the University of Pennsylvania. After graduating with a degree in neuroscience, I stayed in Philadelphia for a year to run a bilingual afterschool program for high school students. I am passionate about reducing health disparities and studying the interaction between education, immigration, and health. I sought out the LIC program to build deeper relationships with my preceptors, patients, and medical school colleagues during my clinical year. Outside of school, I love to listen to music, play soccer, and find new places to explore with friends. I consider myself a part-time medical student and full-time adventurer.