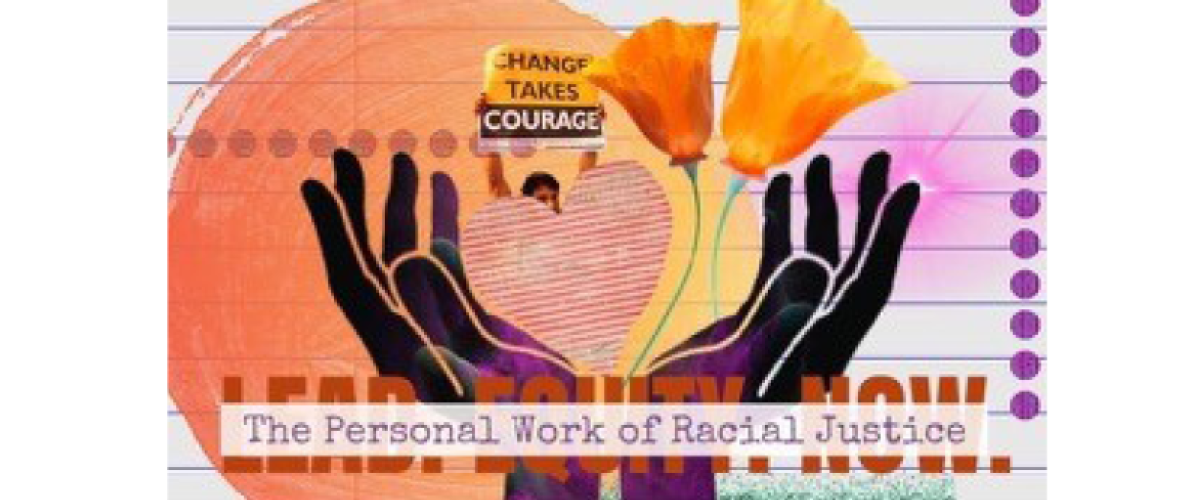 Please explore this menu of learning options that have been vetted and approved by the Office of Equity, Diversity & Inclusion as foundational elements for dismantling racism and advancing diversity, equity, and inclusion for leaders in the School of Medicine.
Join an Rx Racial Healing Circle to promote racial healing and relationship-building. Participants will engage in a storytelling experience to work toward dismantling racism by embracing our common humanity. Jettisoning the belief in a human hierarchy is a process of "unlearning" as much as learning. Racial healing workshops and experiences can be helpful in this unlearning process. They have been successfully used with thousands of people over several decades. You may request an Rx Healing Circle for your Department, Center, or unit.
Request an Rx Racial Healing Circle.
Additional sessions for SoM audiences will be scheduled upon request. Contact: OEDI@duke.edu
Duke students, faculty, and staff can access the entire LinkedIn Learning online training library anytime, anywhere. Key LinkedIn Learning features include more than 13,000 courses covering business, technology, and creative topics, an easy-to-use interface, a personalized learning experience powered by the LinkedIn network, a Q&A feature that fosters interactive peer-to-peer and learner-to-instructor learning across LinkedIn's 590M+ professional community.
The LinkedIn Learning Library contains more than 100 courses and learning paths focusing on equity, diversity, and inclusion, including:
Duke is committed to rigorous, equitable, and inclusive searches to recruit and hire the most talented faculty. A redesigned online workshop, formerly known as Inclusive Faculty Searches, is offered for all faculty search committee members, search committee chairs and administrators supporting the search. This workshop is organized in partnership with the Office for Institutional Equity. Sessions are led by colleagues and experts who are available to assist departments with different aspects of the search, as well as share resources, strategies and best practices for each stage of the process. 
(Target Audience: Duke Health Leaders, Managers & Supervisors)
The Foundations program will focus on self-reflection of racism, how to address microaggressions and other difficult situations at work, best practices for being an upstander, and action planning to make a difference in your circle of influence. The goal is to strengthen your capabilities in leading others so they are empowered to make changes and hold difficult conversations within the team, your communities, and at home. These cohort discussions, resources, and application journal are offered to provide a safe space for learning, dialogue and growing together as leaders.
Attend a series of four 1-hour facilitator-led, cohort sessions to explore race and social justice issues. You will be with the same cohort for all sessions to explore and learn together in an environment of trust.
Learning Goals
Create a brave space for you to "lean in" and have an honest dialogue about race

Help you become more aware of your level of racial competence

Learn how to frame a conversation about race with your team

Practice in a safe space with potential difficult discussions

Inspire you to take action and keep learning how racism lives in us and in the world
Sessions
Session 1: Locating Ourselves and Beginning the Journey
Session 2: Developing a Shared Language and Widening our Lenses
Session 3: Leaning In and Speaking Up
Session 4: Building Support and a Plan for What's Next
NOTE: Sessions will build on one another and be enriched by consistent attendance from all cohort members. Please plan to attend each session! Session details and logistics communication will be sent from the DHLeadersThrive@Duke.edu mailbox.
(Target Audience: Duke Health Leaders, Managers & Supervisors who have completed the Foundations Course OR Teaching & Leading Equity Now)
As leaders of Duke Health, we are responsible for setting the direction and culture of our community. It is imperative that we show solidarity in countering racism and health disparities. The cohort sessions, partner dialogues, and accompanying resources and accompanying application guide are offered to provide a safe space for learning, dialogue, and growing together as Leaders at Duke.
The goal of the Advanced Course is to build on the Foundations course to strengthen your capabilities to lead others so collectively you are empowered to make changes on the team, within your communities, and at home. During a time that is testing the longstanding traditions of society, our hope is that you have the tools that you need to be the change you want to see in the world.
Attend a series of four 90 minute facilitator-led, cohort sessions. You will be with the same cohort for all sessions to explore and learn together in an environment of trust.
Learning 

Goals:
Engage with colleagues in a brave space for you to "lean in" and have an honest dialogue about race

Deepen your awareness of your level of racial competence

Learn new tools for growing your racial competence, including both recognition and intervention skills

Expand your understanding of race and racism through an historic lens

Practice with potentially difficult discussions in a safe space

Develop your skills for holding people accountable and encouraging their racial development
Attend a series of four 90-minute facilitator-led, cohort sessions.  You will be with the same cohort for all sessions to explore and learn together in an environment of trust.
Sessions
Session 1: Building our Cohort to Deepen the Journey
Session 2: Widening our Lenses to Include Racial History
Session 3: More Skills and Practice in Leaning In and Speaking Up
Session 4: Building Support and a Plan for What's Next
The Office for Institutional Equity is pleased to announce a series of new workshops designed to provide education and support on key issues related to diversity, equity, inclusion and belonging. The workshops are open to the Duke community, in particular to staff interested in increasing skill and workplace culture in their departments. Registration is required for each session.
DEI Building Blocks: Creating meaning, shared language and manageable action
This interactive workshop focuses on foundational concepts related to Diversity, Equity, and Inclusion and skill building toward culture change. Participants will:
Engage terms and definitions related to building inclusive and equitable communities
Understand how DEI concepts relate to workplace culture and community building
Apply understanding of concepts to real-world examples
Develop individual and collective action strategies for implementing change
Designed for staff, student, and faculty learners.
Please contact Maria Moreno if you have any questions or concerns.
Discrimination and Harassment: What do I do when I am confronted with a problem in my unit that might be discrimination, harassment or sexual misconduct?
The Office for Institutional Equity provides several resources related to compliance, including strategies to support alignment with the provisions of the Duke Policy on Prohibited Discrimination, Harassment and Related Misconduct (the Policy). One resource is training and educational workshops that focus on the Policy, its procedures and its reporting obligations. In this workshop, participants will receive content, as well as opportunities to engage in an interactive manner that reinforces the learning content. Participants will receive relevant information about the Policy's scope, what are various types of prohibited conduct, how to recognize conduct that might implicate the Policy, prohibited retaliation, reporting obligations and how to encourage a work and/or learning environment that aligns with the Policy. The workshop will also include an overview of the various complaint handling procedures.
Participants will:
Engage in a variety of interactive exercises that involve real life scenarios
Engage in opportunities for real time responses to Policy-related situations and/or video content
They will receive material designed to equip them with the knowledge to utilize resources (such as OIE)
And they will learn techniques to initially respond to reported concerns or conduct in an appropriate manner
Designed for staff, student, and faculty learners.
Facilitated by Cynthia Clinton, Assistant Vice President for Harassment & Discrimination Prevention and Compliance, Title IX Coordinator
Please contact Maria Moreno if you have any questions or concerns.
Equitable Hiring Practices: Strategies for increasing the diversity in your unit and beginning to create a positive climate in which to bring new staff
This workshop engages with search practices, including search committees on equitable practices throughout the search process. Participants will be better equipped to proactively implement beneficial strategies pertaining to:
Recruiting a diverse candidate pool
Assessing positive and negative biases
Understanding resources OIE can provide to support your search
Incorporating equitable evaluation measures
Exploring best practices that are congruous with departmental and institutional priorities
The topics and techniques covered in this workshop are beneficial for those tasked with making recruitment and retention decisions.
Designed for staff and faculty learners.
Facilitated by Kimberly Hewitt, Vice President for Institutional Equity & Chief Diversity Officer; Sophia Brelvi, Director of Affirmative Action and Compliance Programs
Please contact Maria Moreno if you have any questions or concerns.
Duke P.R.I.D.E. Training is the Center for Sexual and Gender Diversity's (CSGD) signature educational program aimed at increasing awareness of issues impacting those with marginalized sexual orientations, gender identities and gender expressions (SOGIE). All members of the Duke community, including students, staff, and faculty, may attend. 
As a whole, Duke P.R.I.D.E. training addresses intersectionality and acknowledges multiple identities including race/ethnicity, nationality and religion throughout the training. It is designed to equip individuals with helpful tools to assist them with responding to and dismantling cissexism and heterosexism at Duke and beyond.
The newly revamped training will consists of 4 one-hour-thirty minute foundational training sessions:  
Foundational Training 1: On Language and Identities




Focuses on language, terminology, and the complexity of identity in relation to other marginalized identities alongside marginalized sexual orientation, romantic orientations, gender identities, and gender expressions.

Foundational Training 2: On Privilege and Oppression




Further explores systems of privilege and oppression and how they support and uphold allosexism, cissexism, and heterosexism alongside other systems that benefit some at the expense of others.

Foundational Training 3: On Allyship and Action




Provides concrete actions one can take to provide tangible support, engage in advocacy, and move towards greater social equity for individuals with marginalized sexual orientations, romantic orientations, gender identity, and gender expressions.

Foundational Training 4: On OurStory: Past, Present and Future




Retells the whitewashed history of modern LGBTQIA+ movements in ways that unearth and center the voices of the trans women and people of color who birthed them and concludes with envisioning a more equitable future.
Sessions for SoM audiences will be scheduled upon request. Contact: ODI@duke.edu
REI's two-day Phase 1 training is designed to develop the capacity of participants to better understand racism in its institutional and structural forms. Moving away from a focus on personal bigotry and bias, this workshop presents a historical, cultural, and structural analysis of racism. With shared language and a clearer understanding of how institutions and systems are producing unjust and inequitable outcomes, participants should leave the training better equipped to begin to work for change.
https://www.racialequityinstitute.com/our-process
Once registered, please send a copy of your registration confirmation information to OEDI@duke.edu
What is the Racial Equity Learning Arc? The Racial Equity Learning Arc is a cohort-based series of workshops developed and facilitated by Alexa Broderick of The Equity Paradigm that is open to Duke staff and faculty who have completed the Racial Equity Institute's Phase I workshop, Teaching & Leading Equity Now, (or a near equivalent). This six-session series is intended to connect people within a community to build on foundational knowledge to further develop critical consciousness around issues of race.
Key objectives for the 6-session Learning Arc:
1. Establish and continue building a shared language and socio-historical context around race, equity, and inclusion (developed in REI Phase I) that creates the conditions for faculty and staff members to operate in meaningful ways that disrupt inequity
2. Provide opportunities to expand Duke's learning community around racial equity
3. Deeply examine the relationship between power and whiteness, and interrogate the ways in which racism and white supremacy manifest in outcomes and experiences individually, interpersonally, institutionally, systemically, and culturally
4. Draw connections between personal lived experiences, norms and behaviors to the broader context of structural power, privilege and oppression
5. Build competency around anti-racist organizational development and begin developing goals and strategies that holistically improve equitable outcomes and experiences in offices and programs across Duke
The Equity Paradigm is a group of diversity practitioners, adult learning facilitators, researchers, organizers, change agents, and passionate social justice activists who are dedicated to equipping mission-driven leaders and organizations with the language, tools, mindsets and strategies for holistically advancing equity in their spheres of influence. In doing so, we focus on building context through a historical and systemic analysis of the disparities and social ills plaguing our society, allowing our clients to develop more meaningful and impactful solutions and approaches to their most complex challenges.
Sessions for SoM audiences will be scheduled upon request. Contact: OEDI@duke.edu
The Personal Work of Racial Justice is a two-day workshop series designed to clarify and support the internal personal work we need to do in order to live into our commitment to racial justice facilitated by content experts Drs. Krista Robinson-Lyles & Tema Okun.
This series is for you if you would like to:
take a deep dive into the personal practice of racial justice;

engage in deep reflection about your personal commitment to racial justice and equity and how we live into that commitment;

engage in and draw from somatic practices, including working with the breath, silence, journaling, guided visualization, and music;

meet and collaborate in small and large group formats;

engage with reading and other support materials;

translate reflection into action; 

come ready to offer vulnerability and take appropriate risks, as well as deepen your individual and collective understanding of how we care for ourselves and each other as we work for racial justice.
Prerequisites: Attendance at one if not more basic workshops on how white supremacy and racism operate. If you are wondering what white supremacy is (beyond the Proud Boys and the KKK) and/or how it applies to you, this is not yet the workshop for you. Participants need some experience intentionally navigating white supremacy culture, some level of awareness related to the rage, hurt, shame, defensiveness, and other emotions that racial (in)justice provokes, as well as some experience naming and wrestling with the contradictions that this work requires. 
An application is required to participate in the this workshop.  If you are interested in applying, please email OEDI@duke.edu
(Target Audience: SoM Leaders, Faculty, Staff)
The School of Medicine's Office of Equity, Diversity, and Inclusion is excited to announce two upcoming opportunities to participate in "Teaching & Leading Equity NOW" – our encore racial equity workshop series designed to ground participants in a shared language, a shared framework, and a shared history to inform strong racial equity practices.
To date five cohorts (~350+ staff, faculty and learners across SoM) have partaken in this dynamic seminar series originally piloted in 2020 in partnership with the CTSI. Facilitated by content experts Drs. Tema Okun and Krista Robinson-Lyles, each 2.5 hour virtual workshop is designed to be interactive and uses a blended learning approach including reflection, large and small group discussion, application and integration to one's work/role.
Sessions
Session 1: Community Building & Defining Racism This initial workshop begins the task of building the learning community as it delves into defining racism as more than personal, as institutional, cultural, systemic and pervasive.
Session 2: History and Lessons for Today Examines how our history brought us to this moment as well as what we can learn from history in the form of racial equity principles to guide strong anti-racist practice.
Session 3: The Three Expressions of Racism Offers an analytical framework for understanding how racism and white supremacy operate. This framework is also useful for considering how to collectively embed and apply a racial equity lens.
Session 4: Onward: Application for Dismantling Racism The concluding workshop invites participants to raise questions and concerns as they apply what they have learned to their practice, teaching, mentoring and work environments by providing facilitated space for problem-solving and planning. 
No TEN sessions are planned for the rest of 2022. Stay tuned for new opportunities with TEN in 2023.