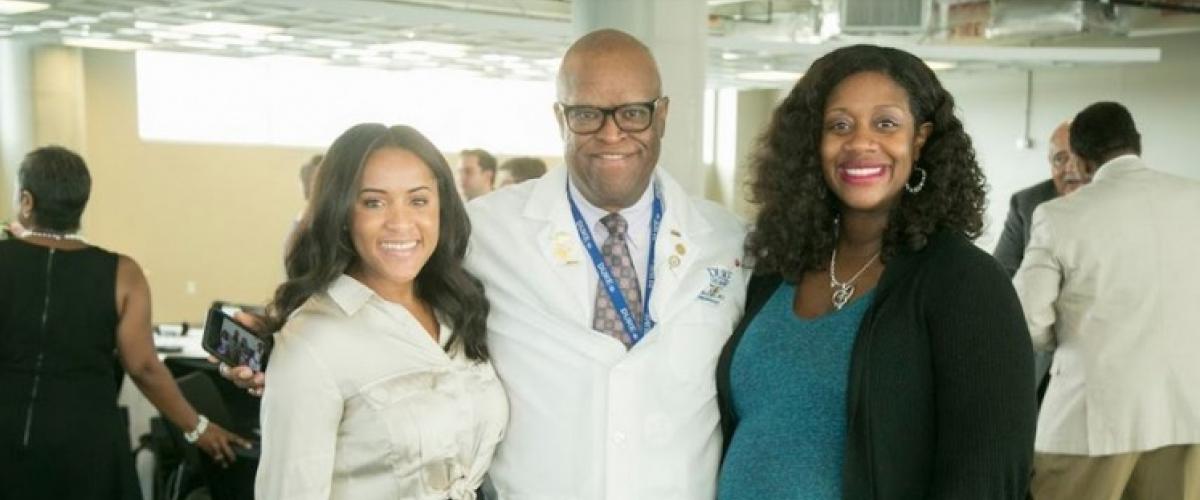 The Center for Sexual and Gender Diversity provides education, advocacy, support, mentoring, academic engagement, and space for lesbian, gay, bisexual, pansexual, transgender, transsexual, intersex, questioning, queer and allied students, staff, and faculty at Duke. The Center for Sexual and Gender Diversity also serves and supports Duke alumni and the greater LGBTQ community.
The Center on Biobehavioral Health Disparities Research, a program affiliated with the Social Science Research Institute (SSRI) at Duke University, strives to support research investigating the integration of social, behavioral, and biological aspects of health disparities.
Duke University's Initiative on Diversity and Excellence illustrates Duke's commitment to being a place where diversity is not measured in numbers only but in the inclusive, welcoming, stimulating climate we all experience as members of this community.
Duke Med for Social Justice advocates for social justice and racial equity within the Durham and Duke communities through action, education, and dialogue.
The Office of Health Equity and Disparities (OHED) at the Duke Cancer Institute (DCI) is committed to eliminating cancer disparities and to promote health equity within Durham County and surrounding areas through community engagement and education, outreach to screening programs, patient navigation for those with cancer, and research and clinical trials support activities to ensure cultural competent clinical trial education and recruitment for minorities.
The Office for Institutional Equity provides institutional leadership in enhancing respectful, diverse and inclusive work and learning environments for the Duke Community.
The Duke Consortium on Social Equity is a scholarly collaborative engaged in the study of the causes and consequences of inequality and in the assessment and redesign of remedies for inequality and its adverse effects.