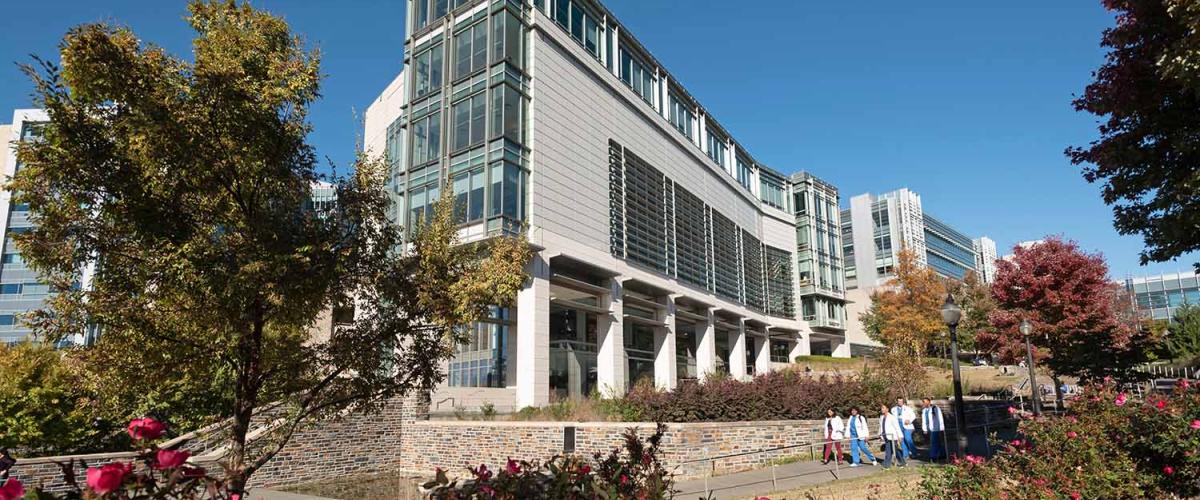 The Office of Equity, Diversity & Inclusion oversees the Duke University School of Medicine's Medical Student Visiting Clinical Scholars Program, which provides financial support to fourth-year medical students interested in learning more about specialty programs at Duke.
Participants will receive financial support to attend elective programs at the Duke University School of Medicine.
Medical students who are under-represented minorities in medicine (as defined by the AAMC) may apply for a clinical elective. Applicants must have successfully completed the required core third year clerkships and have been accepted through the Visiting Student Application Service (VSAS) for participation in a clerkship at Duke University School of Medicine.
Accepted scholars will participate in a 4-week clinical elective, as well as engage with members of the Duke and Durham communities. Opportunities will be facilitated for students to interact with underrepresented minority students, house staff and faculty. We will also work to pair our scholars with a mentor to help enhance their overall experience. We are committed to supporting the development of URiM Scholars and providing a positive experience during your visit with us at Duke.
The Visiting Clinical Scholars Program will provide reimbursement for the program registration fee, as well as a stipend toward housing.
Medical students interested in applying for the program should review the information regarding clerkship prerequisites and other application requirements, and then follow the instructions to complete all forms.  Approval of the VSLO application is a prerequisite for consideration of an application for the Scholars Program. Please note this program is not available to students enrolled at international medical schools.
Find more information about the School's offerings for visiting students, visit the Registrar's page of resources on the subject.