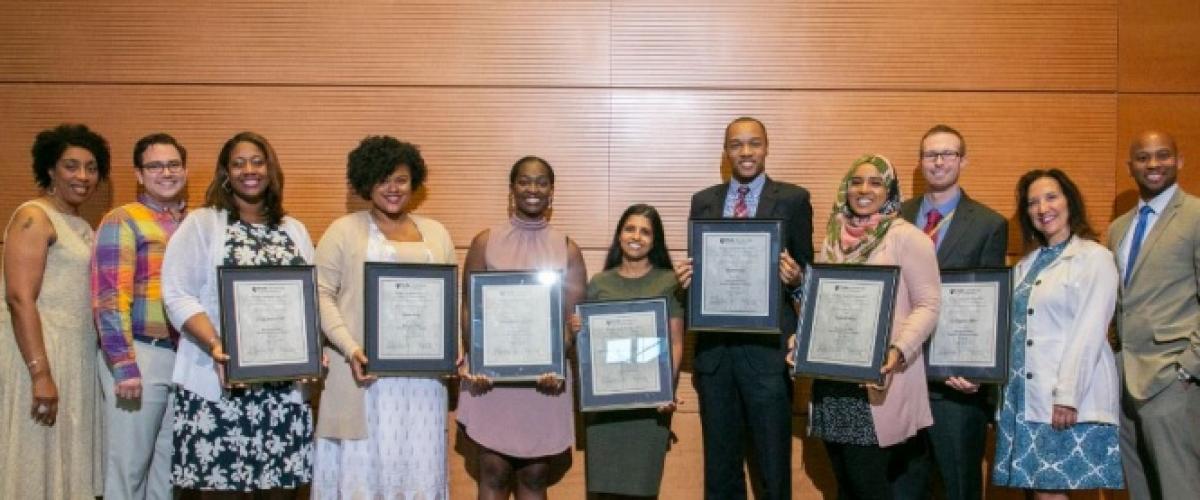 At the Duke University School of Medicine, we believe that diversity and inclusion are key drivers of institutional excellence that can accelerate our ability to innovate and solve complex problems.
Our Office of Equity, Diversity & Inclusion (EDI) is committed to developing and implementing  a culture of inclusion in which students, faculty and staff from diverse talent pools experience a genuine sense of belonging, engagement and achievement.
The School of Medicine Office of Biomedical Graduate Diversity and the Multicultural Resource Center help us further this commitment.
The School of Medicine has one of the most diverse classes of students of any medical school in the country. We continue to strive to become an even stronger and more inclusive community, learning and growing together as we discover the power that a diversity of backgrounds, life experiences and perspectives can have in stimulating new ideas, breakthrough science and excellence.
As an academic medical center, it is our responsibility to train and mentor future clinicians and scientists who reflect, understand and appreciate diversity. We live in an aging and diversifying nation where disparities can limit healthcare access and lead to disproportionately poor outcomes. Addressing health disparities, improving community health, and leading efforts to eliminate health inequalities are essential to the School of Medicine and Duke Health's mission.
Learners seek to join institutions where there are role models and potential mentors who are valued by leadership and peers and who are in positions that demonstrate their expertise and achievements. At the Duke University School of Medicine, we continue to strive to attract, retain and develop women and underrepresented minority faculty and staff. As we bring more deliberate and intentional focus to our climate and culture, we aspire to reflect greater diversity in all of our constituents.
Contact Us
School of Medicine, Office of Equity, Diversity & Inclusion
10 Bryan-Searle Dr.
107 Seeley Mudd Bldg.
DUMC 2980
Durham, NC  27710
Phone:  919-660-1394
Email:   EDI@dm.duke.edu