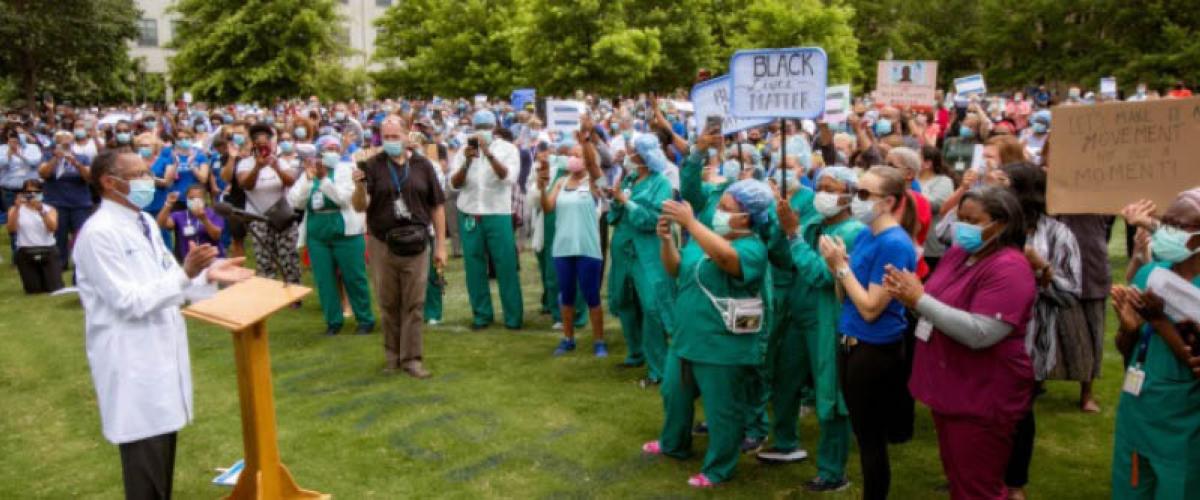 The Moments to Movement commitment to anti-racism extends across all Duke institutions, including Duke University and Duke Health, which comprises the Schools of Medicine and Nursing and the Health System and Private Diagnostic Clinic (PDC). Duke is united standing against racism in all its forms, making equitable choices to improve the health and wellness of all members of our community, and ensuring that Duke is welcoming and equitable for all.
Duke Health
Duke Health aspires to help every patient, team member and community member have the opportunity to realize their full, healthy life potential from robust beginnings to dignified endings. Read more about Duke Health's Moments to Movement efforts.
Duke University
Duke University is committed today and in the future to addressing systemic racism on our campus and setting an example for our nation and the world. Our efforts will need to be focused and sustained, with clear goals and transparency as we work toward them. Visit Duke University's Anti-Racism website.
Duke University School of Nursing
The Duke University School of Nursing has a long-standing commitment to become a more diverse and inclusive community through its words and actions. We understand the debilitating effects of social and economic disparities on the health of underrepresented communities and we are challenging ourselves by examining how we can better support the growth and well-being of every member of our community. Visit the School of Nursing's Moments to Movement site.